DM's Guild and DriveThruRPG writer
Bad A$$ Bombs
Ready to blow stuff up during your next encounter at the mukradi lair? Need a little something to make the cinder rats screech "Run for it" or a bomb so volatile, it forms an elemental fence to keep the pesky invisible fox at bay? We have the alchemical explosive for you!
​
Bad A$$ Bombs
features 21 unique alchemical bombs and 4 alchemist themed magic items for Pathfinder 2e. This mini supplement features full color art to bring a little BOOM! to your Pathfinder table! Find these great consumables inside:
- Feeling overwhelmed? Have a few party members down? Turn the tables in your favor with the best friend bomb!
- Ready to send that contract devil flying? Need to get the kobold selling pickles and potions off your drawbridge? Give that pest a ride it won't forget with the goblin geysers!
- Want to send a big fancy party into pure chaos? Want to cause a crowded room to scream and run? Toss the bee swarm bomb into the mix.
- Have a vamp infestation in the dungeon or need to get some sparkly vampires off your front porch? Snag your self some Vamp-Be-Gone!
Find it on Pathfinder Infinite!
Bad A$$ Bombs - Paizo | Pathfinder Infinite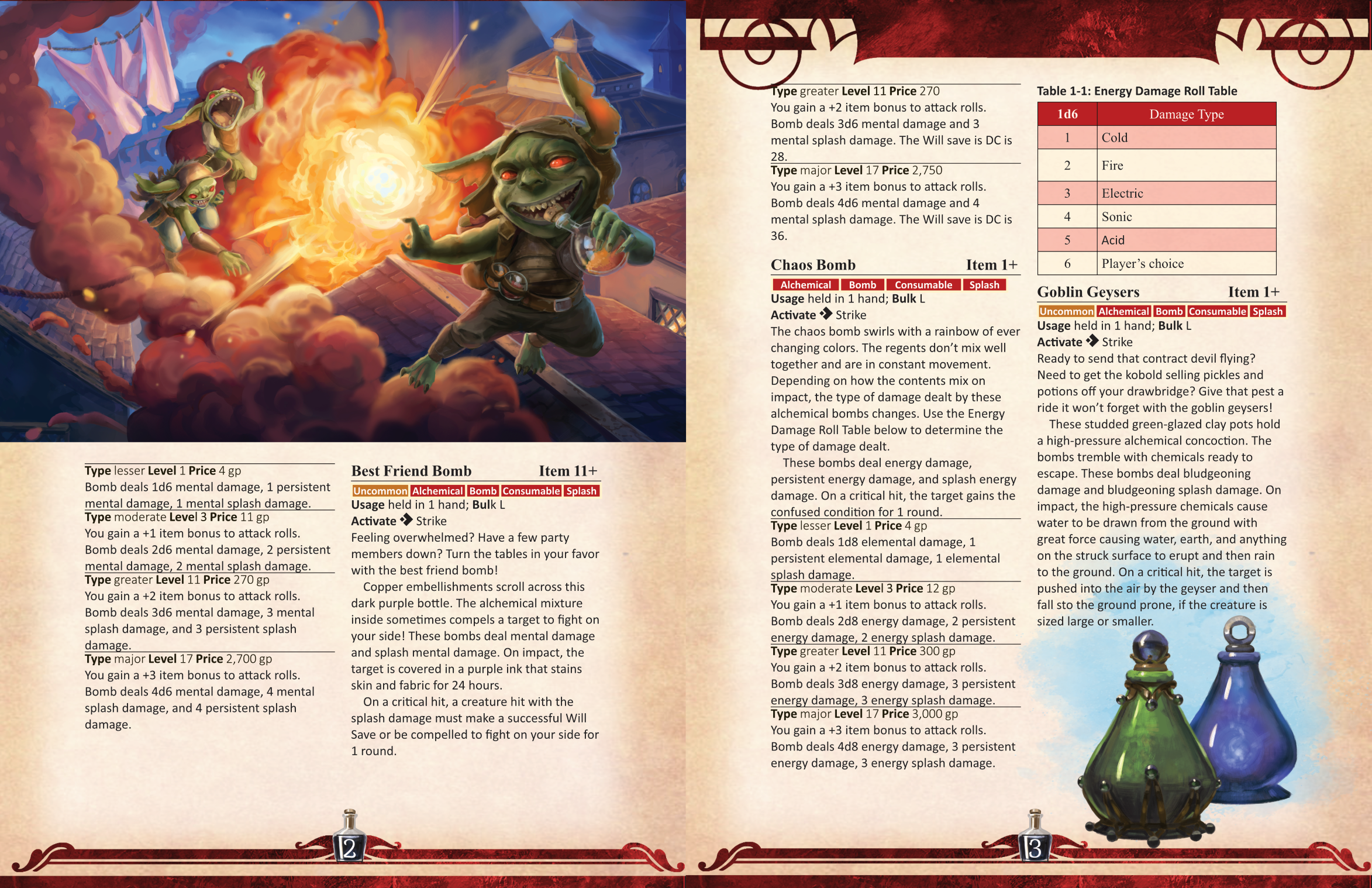 Last edited: