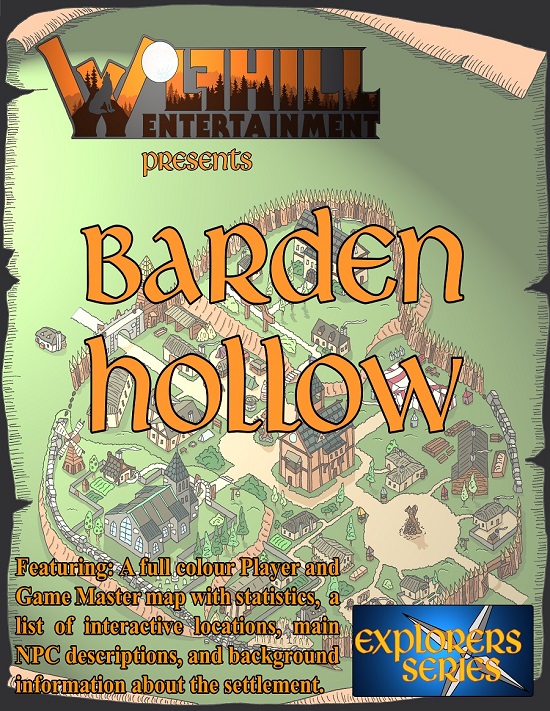 Only $0.99
Established on a pitch of raised land near the fringes of the frontier, the budding logging settlement of Barden Hollow sits surrounded by untamed wilderness. Will you find adventure? Or will adventure find you?
Featuring:
A full colour Players and Game Masters map of the remote settlement.
Community statistics
A detailed list of locations
Background information
Main NPC descriptions

Drop this premade settlement into any campaign and the unique setting of Barden Hollow is sure to be a hit!

Click to buy or for more information
Barden Hollow - Wolfhill Entertainment | DriveThruRPG.com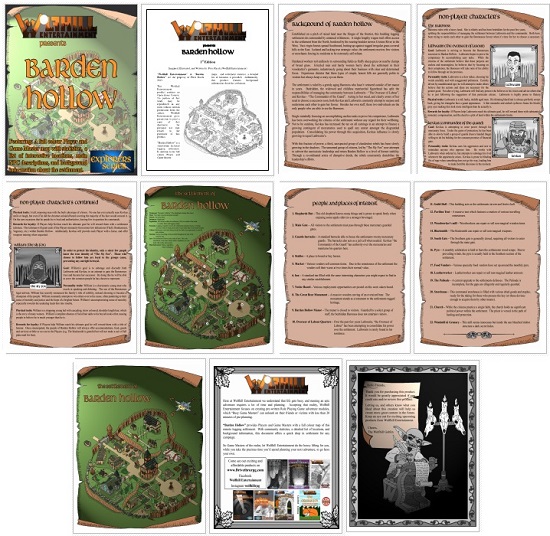 Last edited: