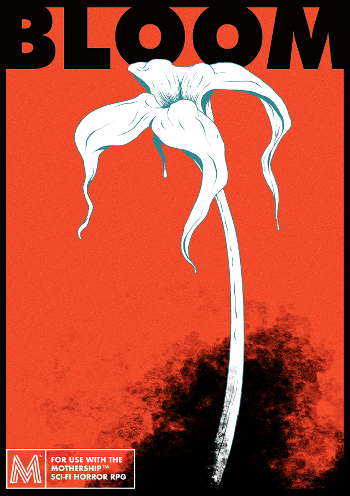 A one shot adventure for use with the
MOTHERSHIP
Sci-fi Horror RPG system.
In a dark corner of colonized space, a secretive research lab has discovered something astounding. Something horrifying. Something others want. Something that must not get out.
With
Bloom
, you'll get:
A mercenary themed adventure prompt for players.
An overview of Outpost Choi and the Choi Labs, including various maps.
An overview of the Bloom moss that's spread throughout the facility, as well as the various horrors that it has spawned.
Handouts detailing maps of the facility.
A wonderfully unsettling table for symptoms players will suffer as infection slowly overwhelms them.
6 Pregenerated characters, a team of marine mercenaries, for optional use in the Bloom adventure (or elsewhere!)
Preview and purchase at DrivethruRPG!