The mind-blowing success of
Avatar: Legends
has gotten me to thinking: what
other
popular cartoon(s) would make a successful TTRPG setting?
Here's my modest proposal:
Gravity Falls/Call of Cthulhu
So hear me out: ancient secrets, alternate realities, elder gods, cryptids, puzzles and mysteries and aliens and pyramids and madness--
Gravity Falls
has all of the staple ingredients for a Call of Cthulhu campaign setting. I think it would work.
Why Gravity Falls?
My wife and I have almost finished a re-watch of the whole series (it's only 2 seasons long), and it's better than I remember from the first time I watched it. The puzzles and ciphers that are hidden in the credits, and throughout each episode in the background, really stand out on a second viewing...and solving them is a very satisfying experience (especially if you manage to do it without consulting the wiki. Yes, there's a wiki.)
Strong character development is a staple of modern animated series (
Steven Universe
,
She-Ra
, even
Adventure Time
) and
Gravity Falls
does it just as well as we have come to expect. As you watch the show, you get to watch Grunkle Stan go from being a crotchety old grump to a world-saving Man of Action. You watch Dipper go from awkward kid to master paranormal investigator. And so forth. It's easy to see the character progression in the story, and see how it could translate into character advancement in an RPG game.
And my final point is admittedly my weakest, but here goes:
Gravity Falls
has a 100% rating on Rotten Tomatoes, which is the same rating as
Avatar: The Last Airbender
. Data point of 1 and all, but it's at least feasible that a Gravity Falls RPG would also do well.
Why "Call of Cthulhu"?
I would pick this system because it's popular (it's one of the top RPG systems currently in print), and because the mechanics lend themselves well to the variety of technologies and fantastical elements present in the cartoon. Ancient spells, unicorns, and gnomes all make it a great fit for D&D 5E too, but things like grappling hooks, ray guns, flying saucers, and televangelists might require a little more elbow grease than the average DM would like. (That said: Bill Cipher would be an excellent Warlock patron.) And like
Call of Cthulhu,
the cartoon doesn't focus as much on combat: there isn't an epic battle scene in every episode, and even the few combat scenes that do exist are usually won by clever thinking and puzzle-solving, not attacks and damage.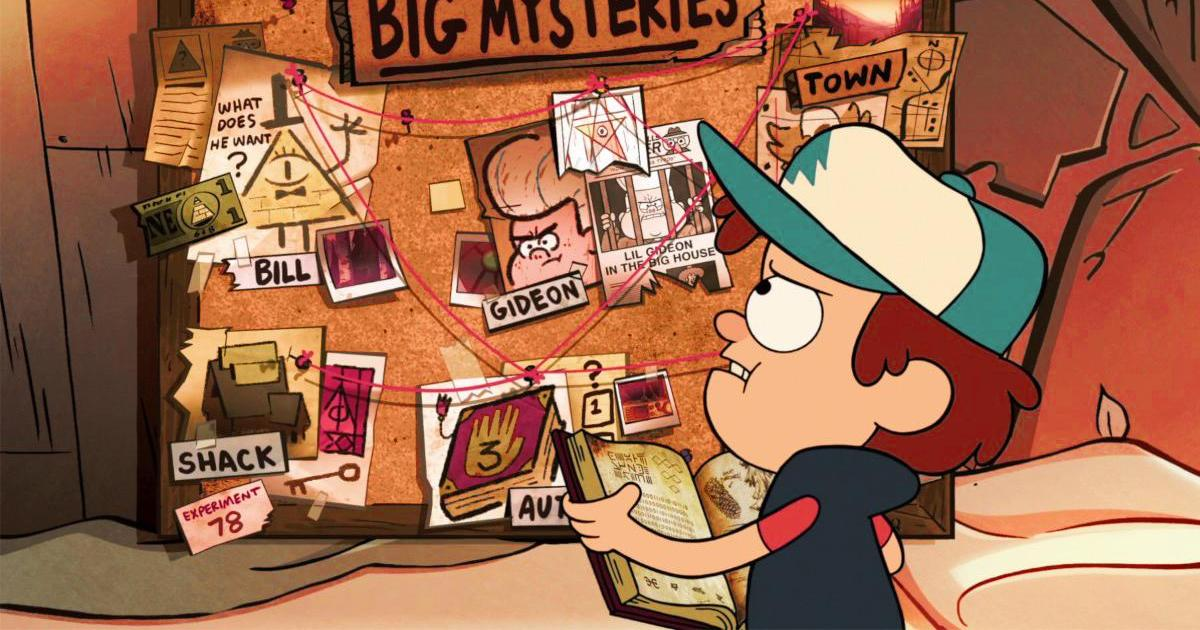 So what about you? If you were making an RPG adaptation of a cartoon, which cartoon and RPG would you choose?
Last edited: