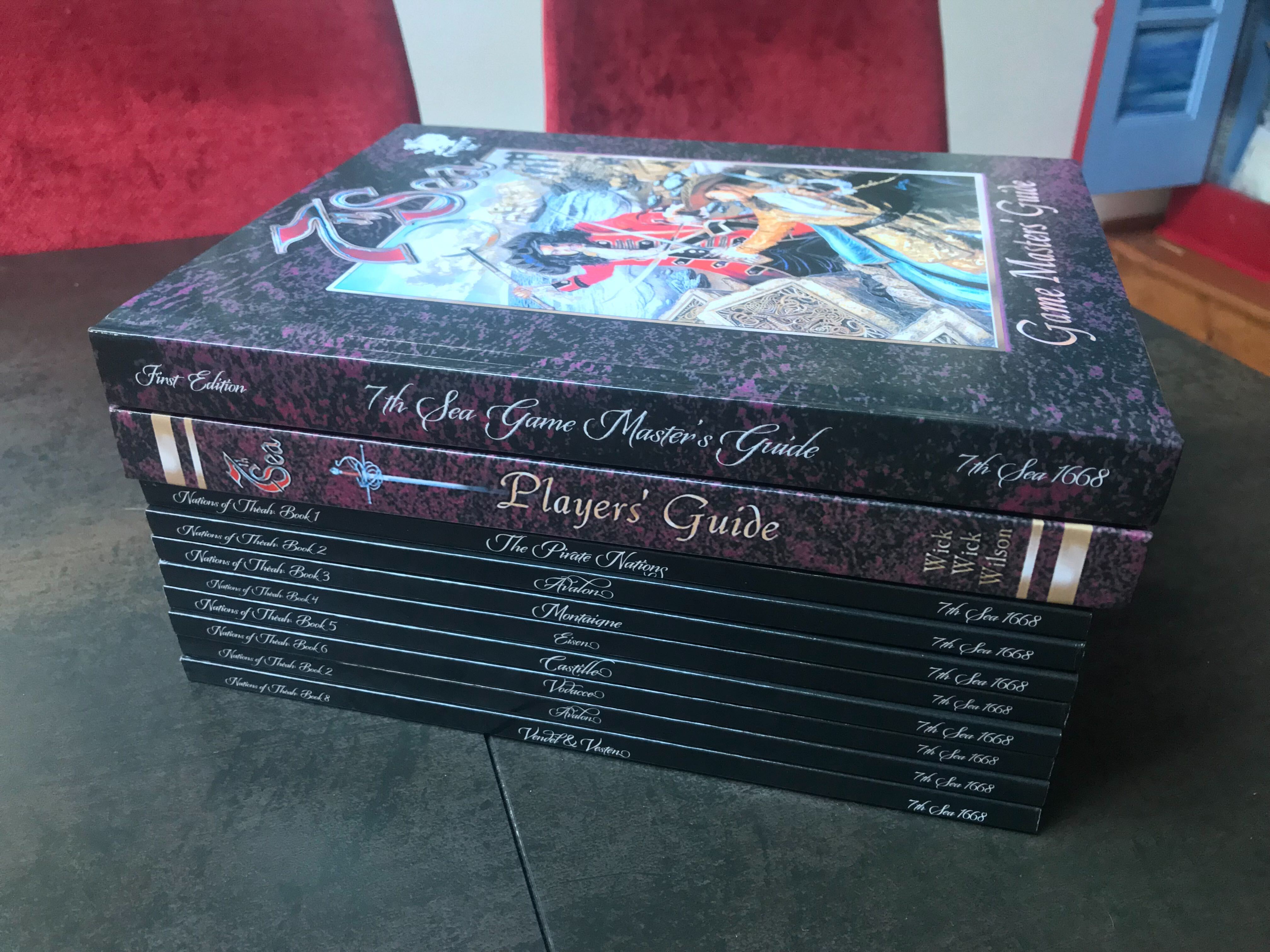 ​
Ten new Print-on-Demand titles are now available for
7th Sea First Edition
at DriveThruRPG. This includes the
Game Master's Guide
and
Players Guide
for the first edition of the game.
NEW 7th SEA FIRST EDITION IN PRINT
7th SEA FIRST EDITION ALSO AVAILABLE IN PRINT (since 2010/2011)
7th Sea is
John Wick
's tabletop roleplaying game of swashbuckling and intrigue, exploration and adventure, taking place on the continent of Théah, a land of magic and mystery.
The current 2nd Edition of the game is available from
Chaosium.com
and
DriveThruRPG
.
Last edited: