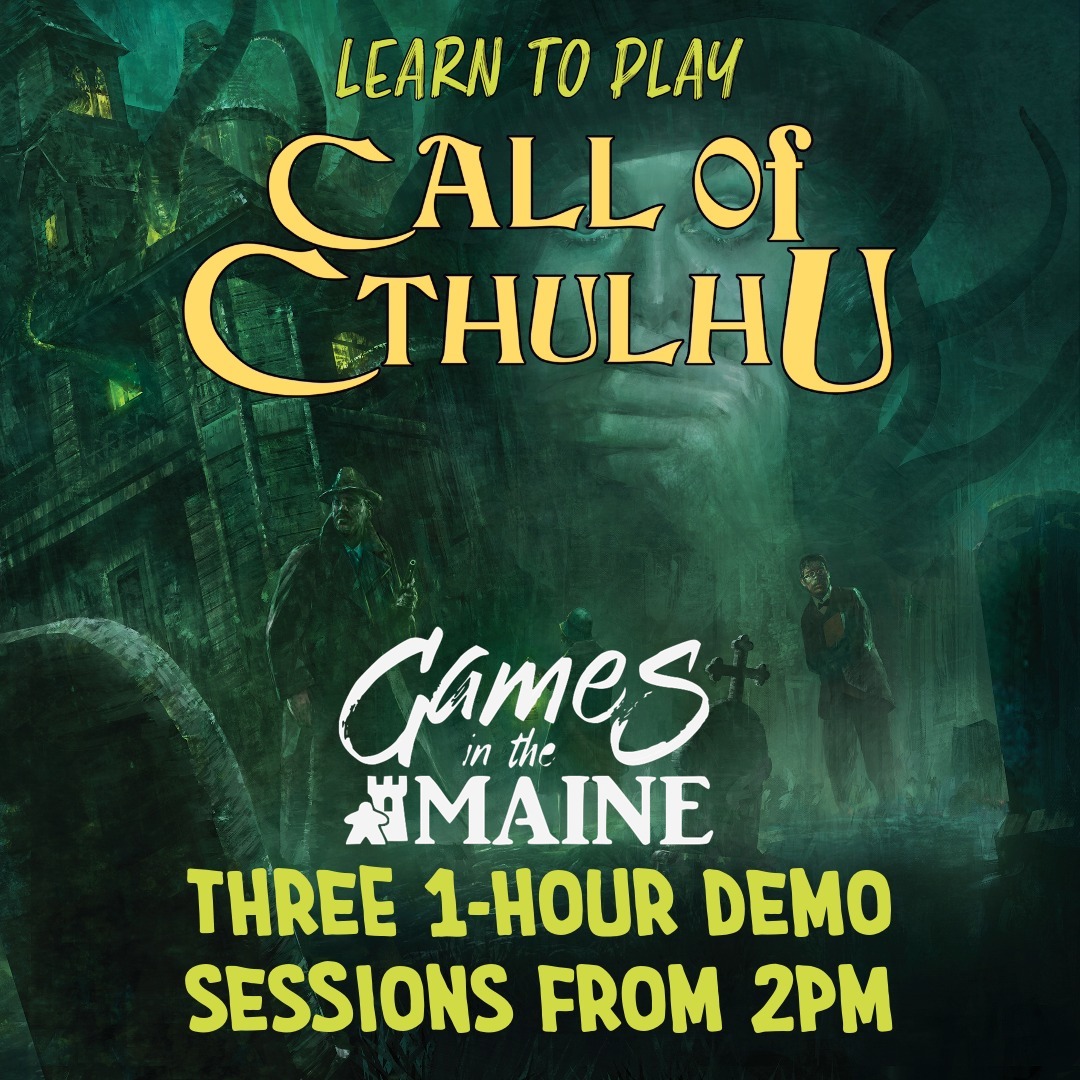 ​
Cthulhu curious country Victorians have an opportunity to be introduced to the game by none other than Chaosium's
Mark Morrison
this weekend. With experienced Keeper Garry Fay from the Cult of Chaos, they'll be running 'Learn to Play' sessions of Call of Cthulhu at Games in the Maine on Sunday.
Games in the Maine is an all-ages community that meets up to play board games in Castlemaine VIC Australia, and is is proudly sponsored by local FLGS
Goldfields Toys & Games
.
More details
here
.