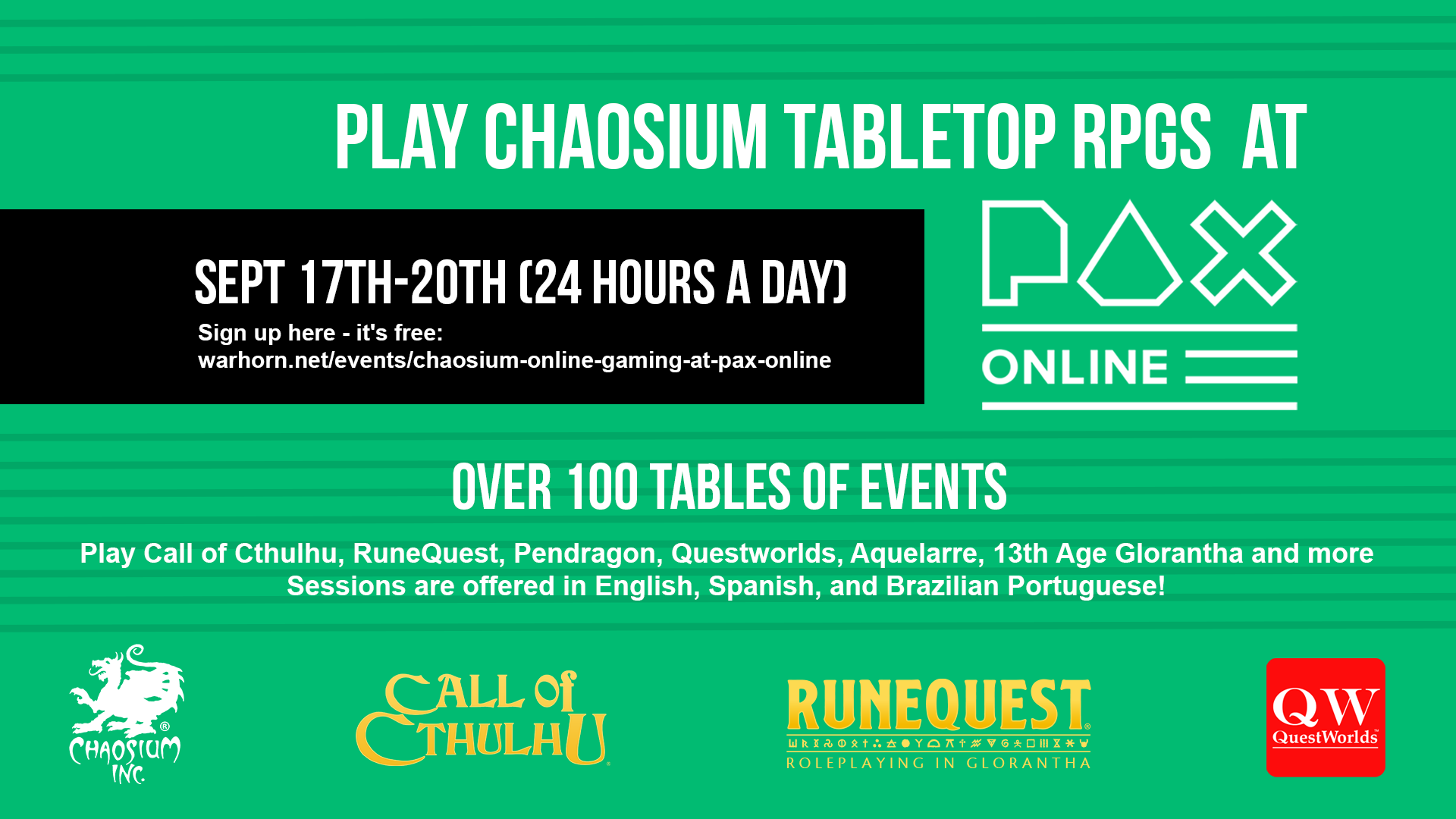 Come play Chaosium tabletop rpgs at
PAX Online
! We're running over
100 tables of events
, 24 hours a day from
September 17th - 20th
. Games include
Call of Cthulhu, RuneQuest, Questworlds, Aquelarre
, and
13th Age Glorantha
. All offered by volunteer Gamemasters who are part of our Organized Play group, the
Cult of Chaos
.
Sessions are offered in English, Spanish, and Brazilian Portuguese with GMs in all three North American and South American time zones, UK/Europe, Hong Kong, and Australia.
Player event sign up is now OPEN!
(and filling fast!)
All of these events are offered for FREE. Just like they are at PAX normally.
Chaosium Online Gaming at PAX Online | Warhorn