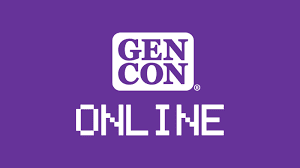 ​
The Gen Con Online 2023
Event Registration
is now open! Check out the 69 different Chaosium game sessions we've got on offer, thanks to our brilliant Cult of Chaos GMs:
Call of Cthulhu, Pulp Cthulhu, RuneQuest, Pendragon
, and
Rivers of London
!
Gen Con Online badges are free, and all our sessions are just $2.00 (the minimum cost), so sure to book out fast!