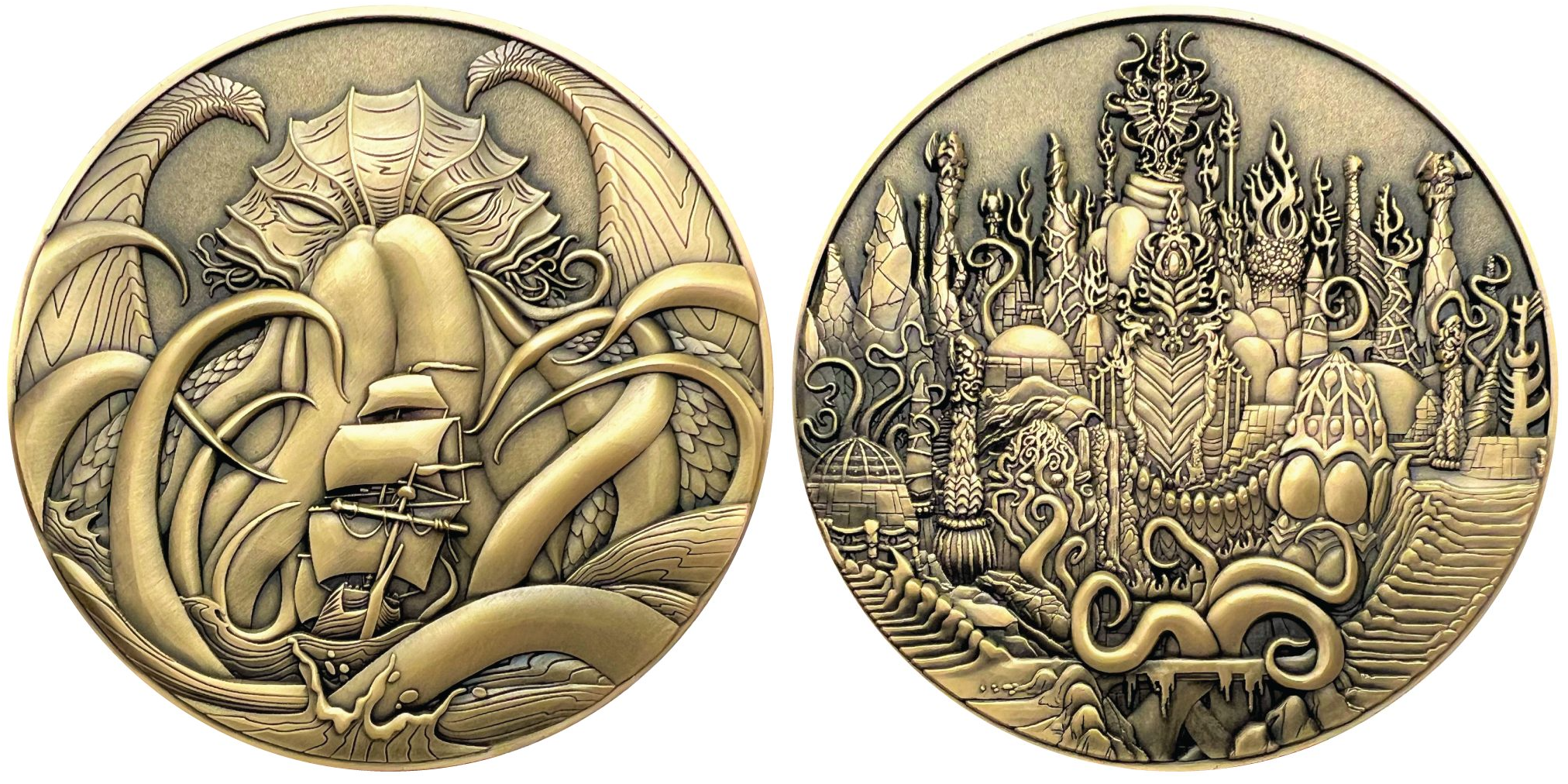 ​
Call of Cthulhu Goliath Coins are coming to Kickstarter in early 2023!
Goliath Coins
are large display coins, incredibly detailed and featuring characters from pop culture, mythology, and gaming. They are 2.75 inches in diameter, 6 mm thick, and weigh almost 4 ounces.
Above is the first coin design in the Call of Cthulhu collection, depicting Cthulhu and his undersea city of R'lyeh.
The Kickstarter campaign will be run under license by our friends at Goliath Coins. You can check out their existing collections (Frank Frazetta, Edgar Rice Burroughs, Amy Brown, and Fantasy & Mythology) at their
website
.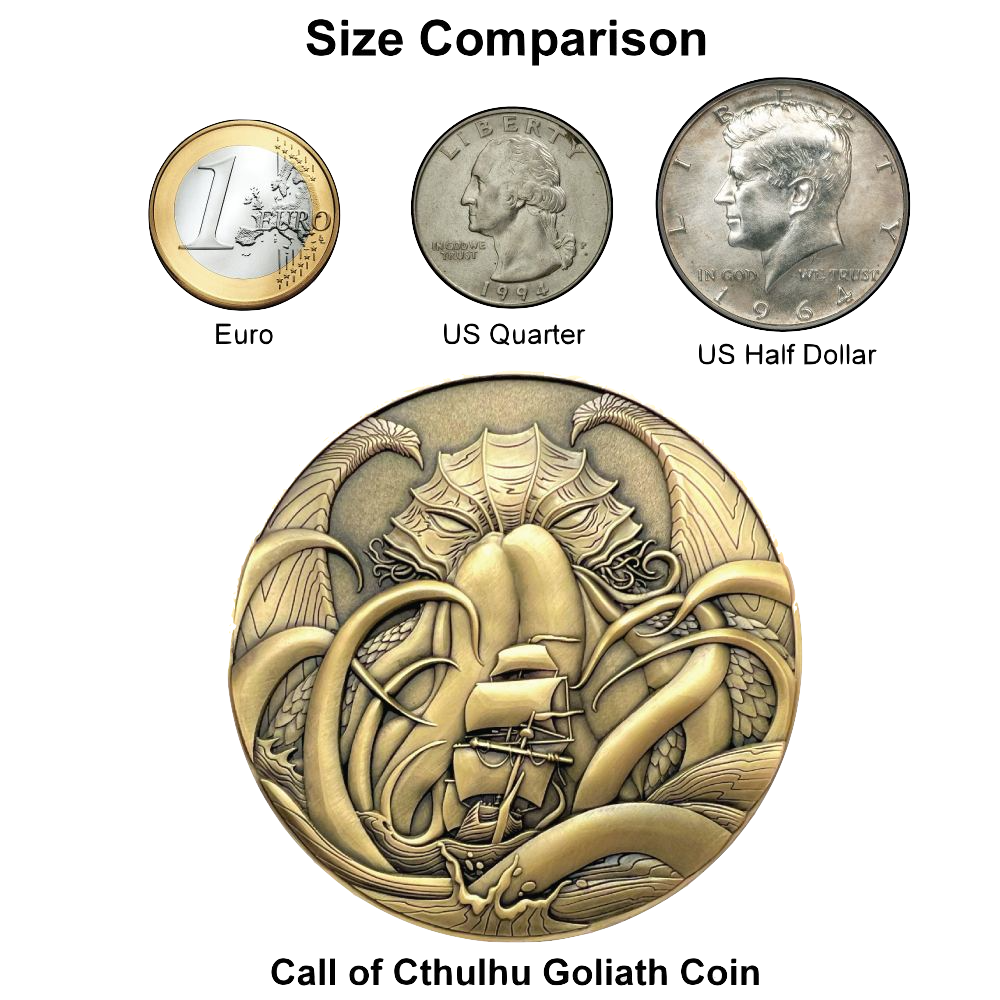 If you'd like information about when the Call of Cthulhu Coins Kickstarter launch,
please sign up for Goliath Coins' newsletter at
http://eepurl.com/h7AS-b
.​