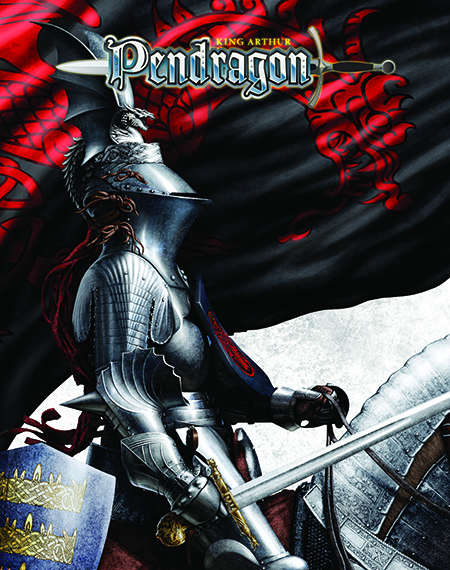 ​
Capture the Spirit of Arthurian Legend!​
Greg Stafford's masterpiece
King Arthur Pendragon 5.2 Core Rulebook
is now available in Print-On-Demand format at DriveThruRPG.
This 272 page, beautifully illustrated full color hardback comes in
Standard Print
and
Premium Print
versions. Also available as
PDF
, and
Print + PDF
.
Relive the grandeur, romance and adventure of the greatest of all legends — the story of King Arthur. Assume the role of a knight starting his career in the time of Uther Pendragon, undertaking quests and perilous adventures for your lord, for your lady-love, for the Church, or for your own glory. Win great renown with your laudable deeds and feats of arms, perhaps even winning the right to carve your name into the Round Table itself as the story of Arthur and Camelot unfolds around you.
With its innovative rules, including the distinctive traits and passions system designed to help you in determining your character's behavior under
any
circumstances,
King Arthur Pendragon
provides a unique roleplaying experience laid out against the richest tapestry in Western literature.
​
"The mythical roleplaying game from the co-creator of
RuneQuest
is a legend in its own right, and continues to define epic adventure decades after its release.
Pendragon
is a fantasy RPG like no other... it represents a master of roleplaying and worldbuilding at the height of his powers."—
Tabletop Gaming Magazine
(UK), May 2019.
Note: Limited copies of
King Arthur Pendragon 5.2 Core Rulebook
offset printed edition are also available at
Chaosium.com
from our
Australian
and
Canadian
warehouses only.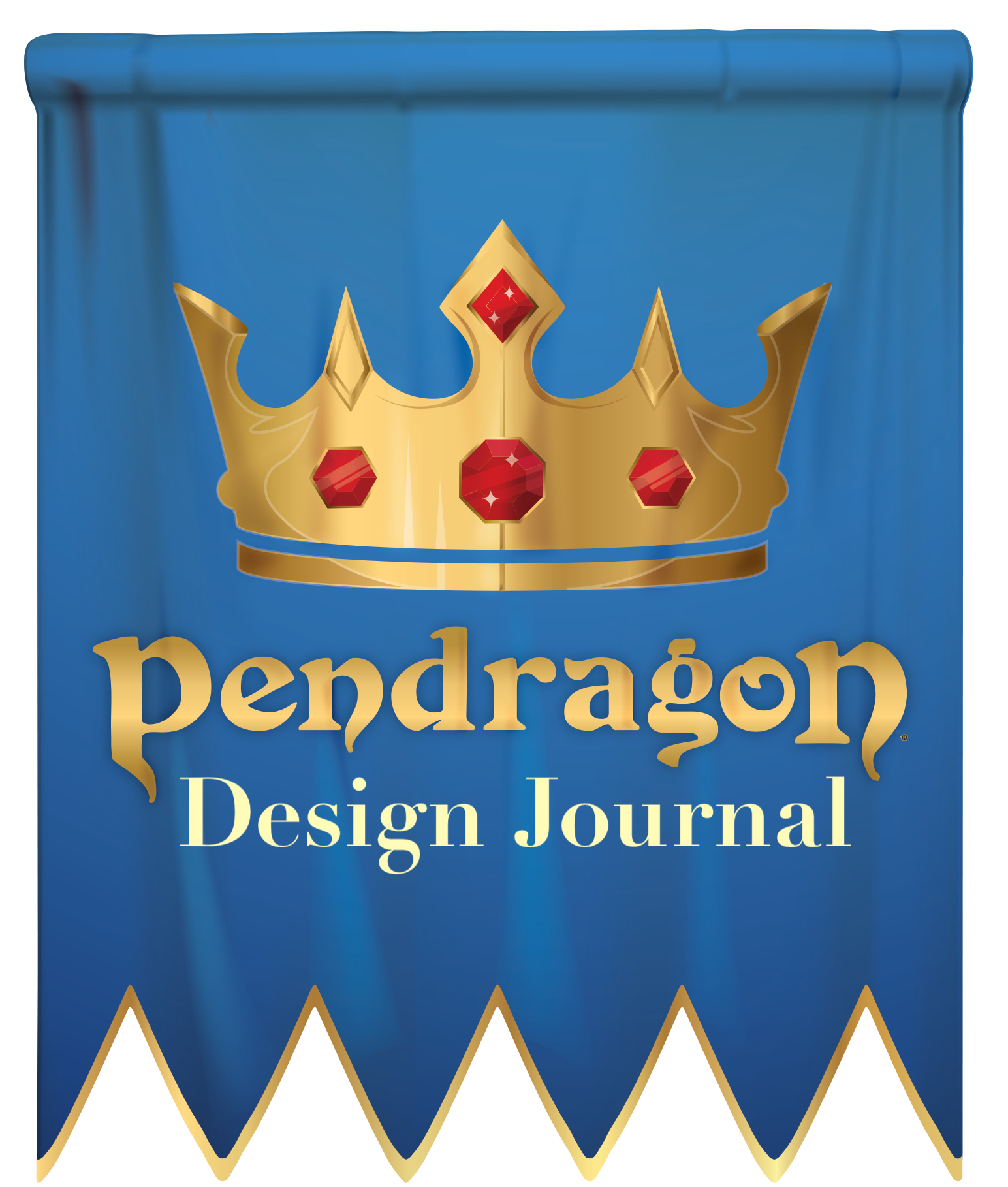 Did you know a new edition of
Pendragon
is coming? Follow its development in line editor
David Larkins
's new series of Design Journals:
Last edited: