Did you know legendary video game director Hidetaka Miyazaki (
Souls, Bloodbourne
) is a long-time fan of our RuneQuest tabletop roleplaying game? His eagerly-awaited new game
Elden Ring
is due out next month—and he's specifically cited RuneQuest as one of its key influences.
Read more about it at
Screen Rant
: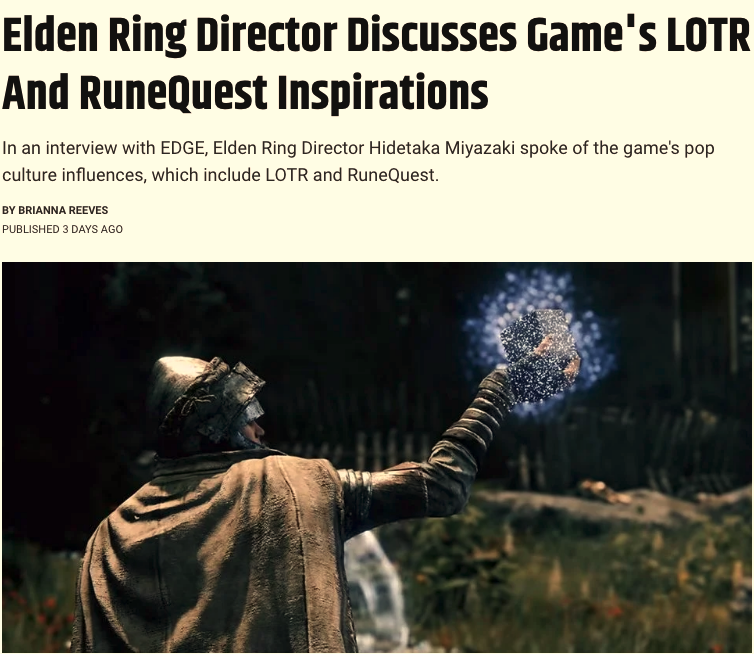 BTW Miyazaki created Elden Ring in collaboration with George R.R. Martin, who has noted Chaosium games
SuperWorld
(by his friend
Steve Perrin
) and
Call of Cthulhu
as
creative influences
of his own.