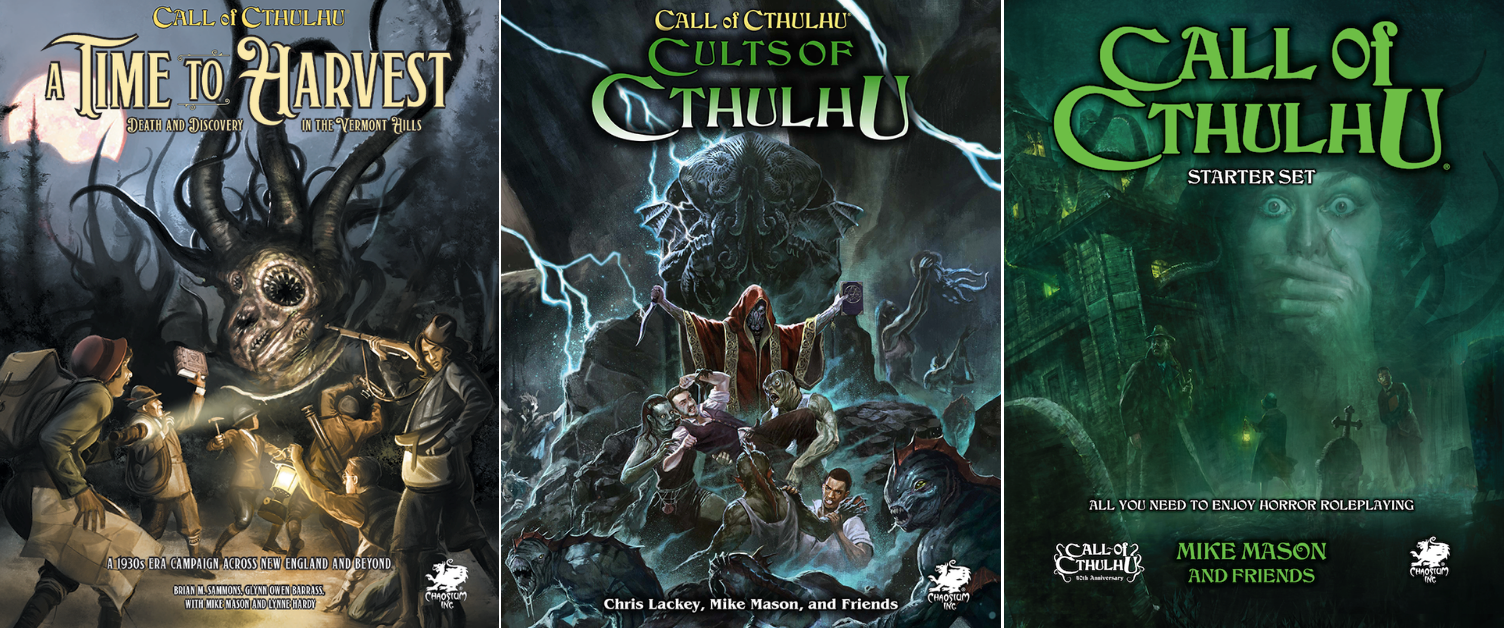 A Time to Harvest - $49.99*
Cults of Cthulhu - $49.99*
40th Anniversary Call of Cthulhu Starter Set - $24.99*
​
We've released three major titles for our Call of Cthulhu TTRPG in seven days –
A Time to Harvest
and
Cults of Cthulhu
on June 20th, and the
40th Anniversary Call of Cthulhu Starter Set
on June 27th.
All three titles are available at Chaosium.com and DriveThruRPG, and are going out into retail distribution channels worldwide.
Plus Special Leatherette Editions​
Cults of Cthulhu
and
A Time to Harvest
are also available in special leatherette editions.
Here's Call of Cthulhu creative director Mike Mason showing off copies of
A Time to Harvest
and
Cults of Cthulhu,
and the
A Time to Harvest
special leatherette edition.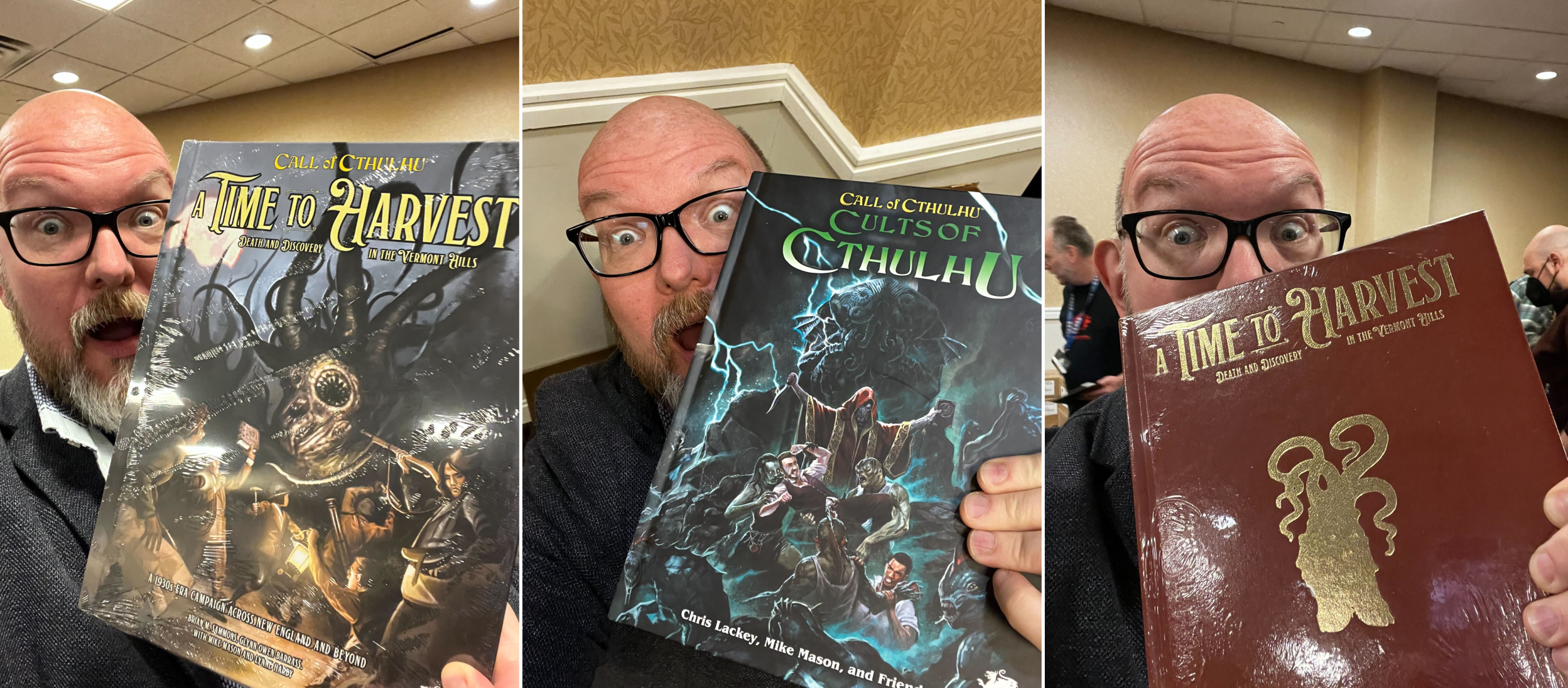 ​
*Purchasers who buy Chaosium products direct from Chaosium.com or at Friendly Local Game Stores that are part of the Bits & Mortar initiative receive the PDF included in the price.