The folks over at Pinnacle Entertainment Group have sent me along a preview of the
Moons of Mongo
, a 32-page book which is part of the current
Flash Gordon: Legends of Mongo
crowdfunding over on GameOnTabletop. The full boxed-set Kickstarter contains 144 full-color pawns showcasing iconic
Flash Gordon
characters and monsters.
Flash Gordon
is an RPG powered by
Savage Worlds
.
Crowdfunding: Flash Gordon™ RPG: Legends of Mongo, a Savage Worlds Booster (Pinnacle Entertainment Group)
www.gameontabletop.com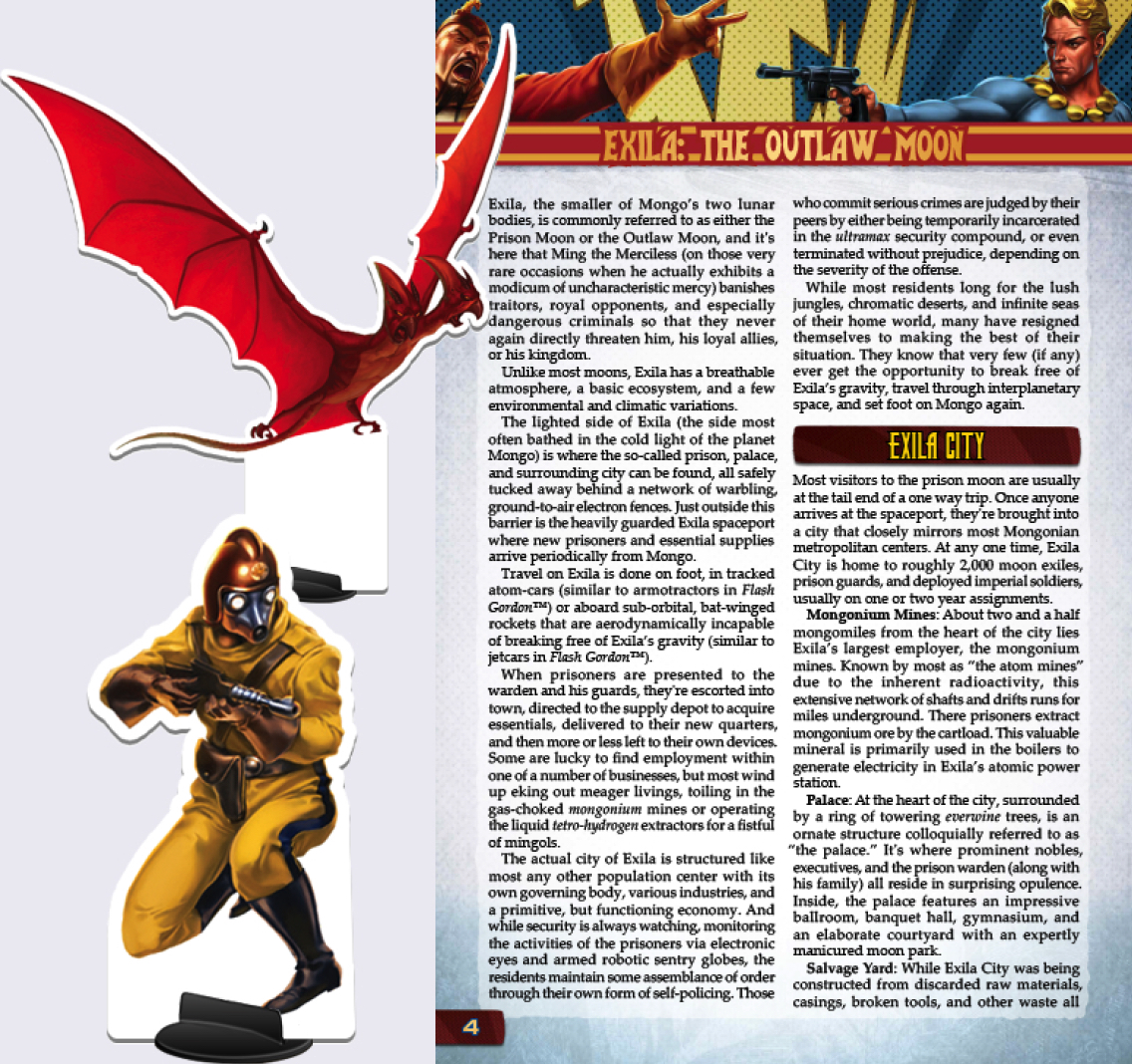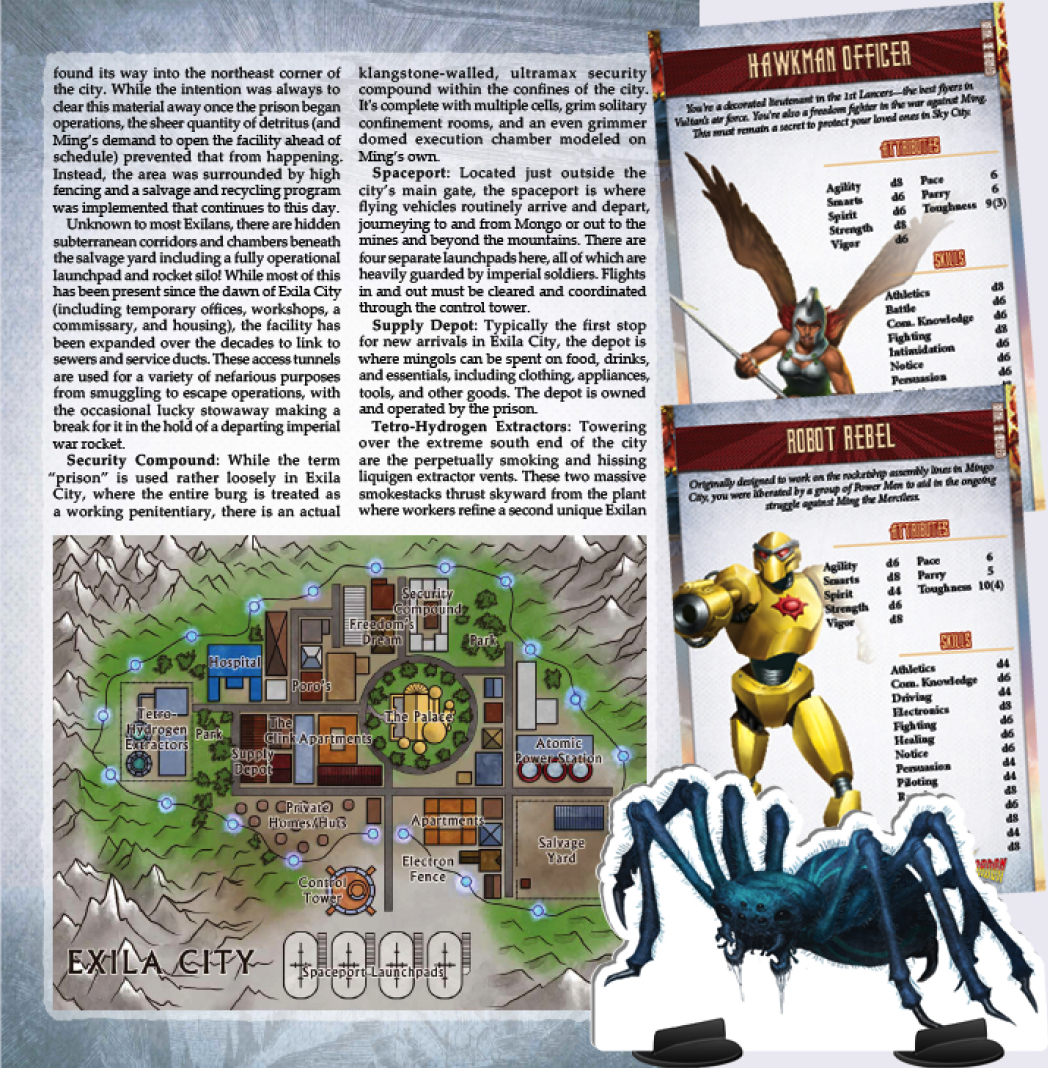 ​
In addition to the pawns, there's a bonus adventure, 12 Archetype Cards, new Threat Cards, a Savage Worlds Adventure Edition conversion document, and an updated Character Folio.