The twenty most highly rated RPG products in EN World's database is an interesting list! D&D has 8 entries, the highest of which is the recent
Volo's Guide to Monsters
in 5th place. Pathfinder has a strong showing with two items in the top twenty, as does
The One Ring
roleplaying game and Monte Cook Games' Cypher System. The top item is Bruce Heard's setting,
Calidar
, which tells of the sky ship Star Phoenix and contains a fantasy setting inspired by Dragon Magazine's
Voyages of the Princess Ark
, by the same author. Note that an item needs 10 ratings before its overall score becomes certified and included in the chart.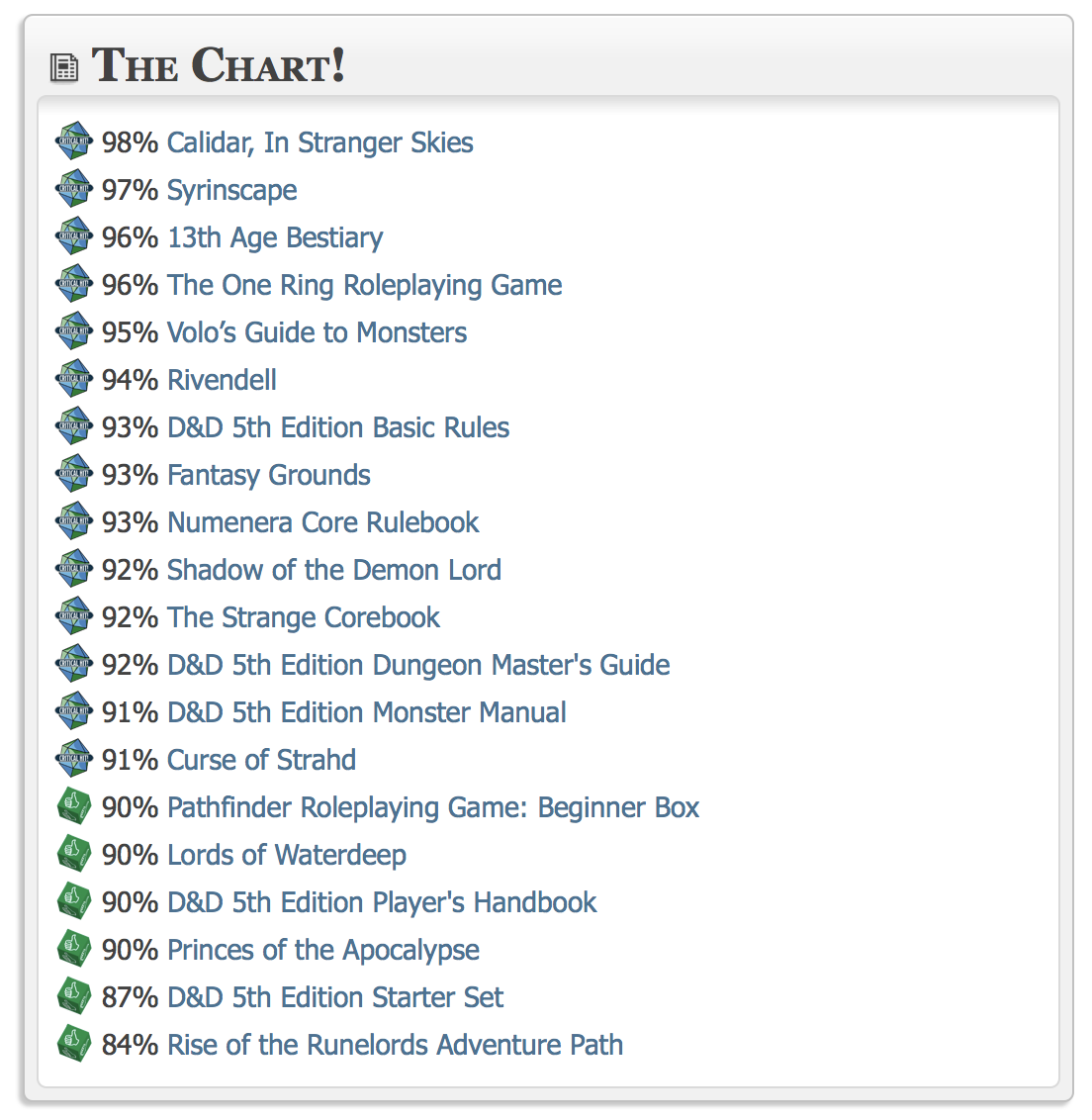 ​