A character sheet in the
Awfully Cheerful Engine!
is about the size of a credit card. And they come in a variety of colours (don't worry, there's also a printer-friendly black-and-white version!)
You won't get bogged down in endless rules and character sheets that look like tax forms. Your
ACE!
ID Card contains everything you need to know, and it's only about the size of a credit card! But don't try to spend it. It's not a real credit card. Honestly, we tried, and it didn't end well.
An action comedy RPG inspired by frightfully cheerful games of the 80s! With a foreword by Sandy 'Ghostbusters' Petersen & VTT support!
www.kickstarter.com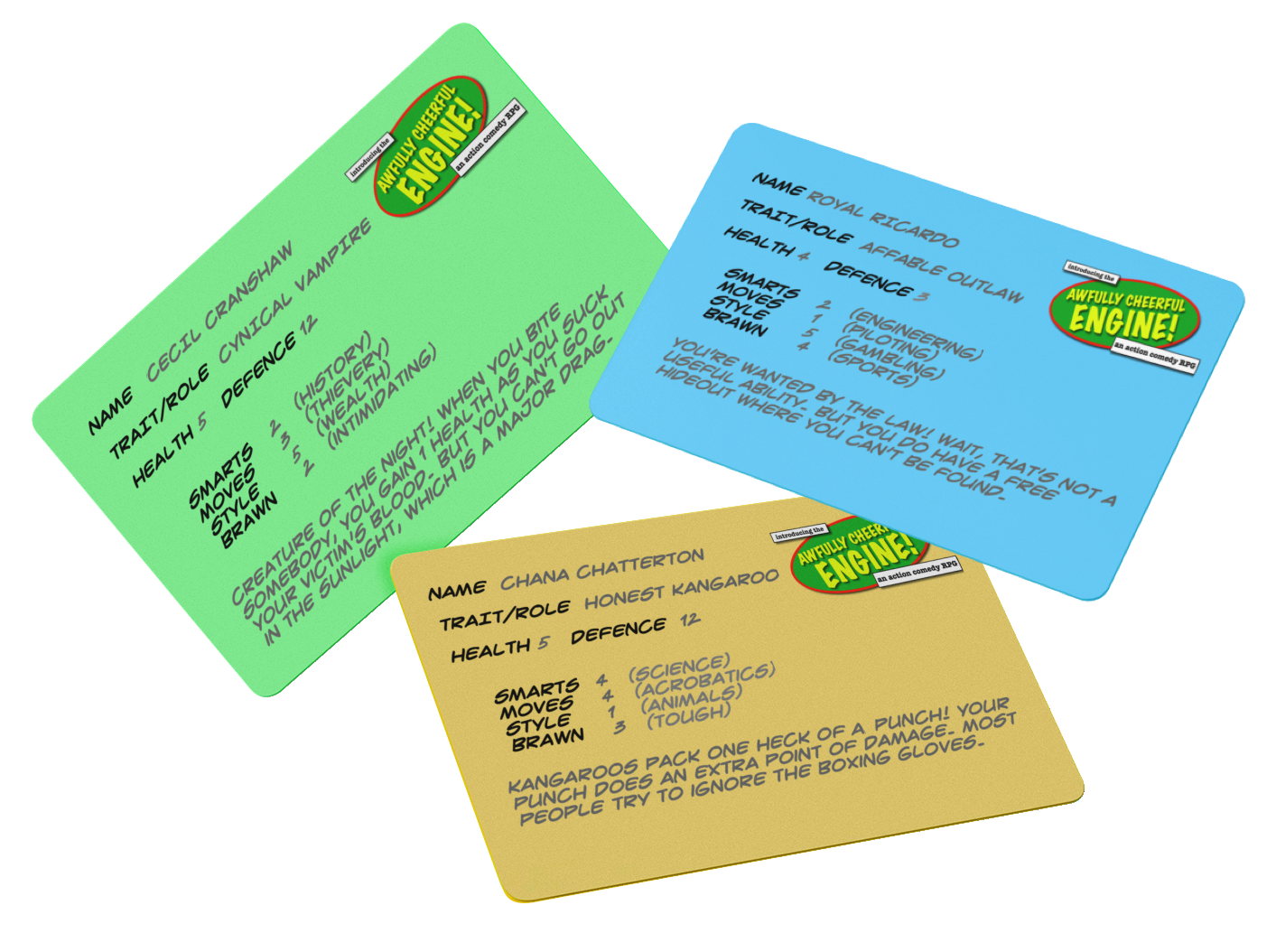 Welcome to the
AWFULLY CHEERFUL ENGINE!
— a roleplaying game of action comedy! Play as a Hero and save the world! Talking animals and aliens, vampires and elves, cowboys and spacemen -- the worlds of action cinema and cartoon mayhem are yours! From fantasy realms to galaxies in the far-flung future, the streets of Manhattan to the depths of Transylvania, the whole universe is your sandbox!
Last edited: