Chivalry & Sorcery
was first published back in 1977, and portrayed a more 'realistic' medieval setting. It has had several editions over the years, and Britannia Game Designs is bringing it back for a brand new edition this week on Kickstarter. BGD has kindly sent over a preview in advance of the big launch! [
Update -- it's
live
!
]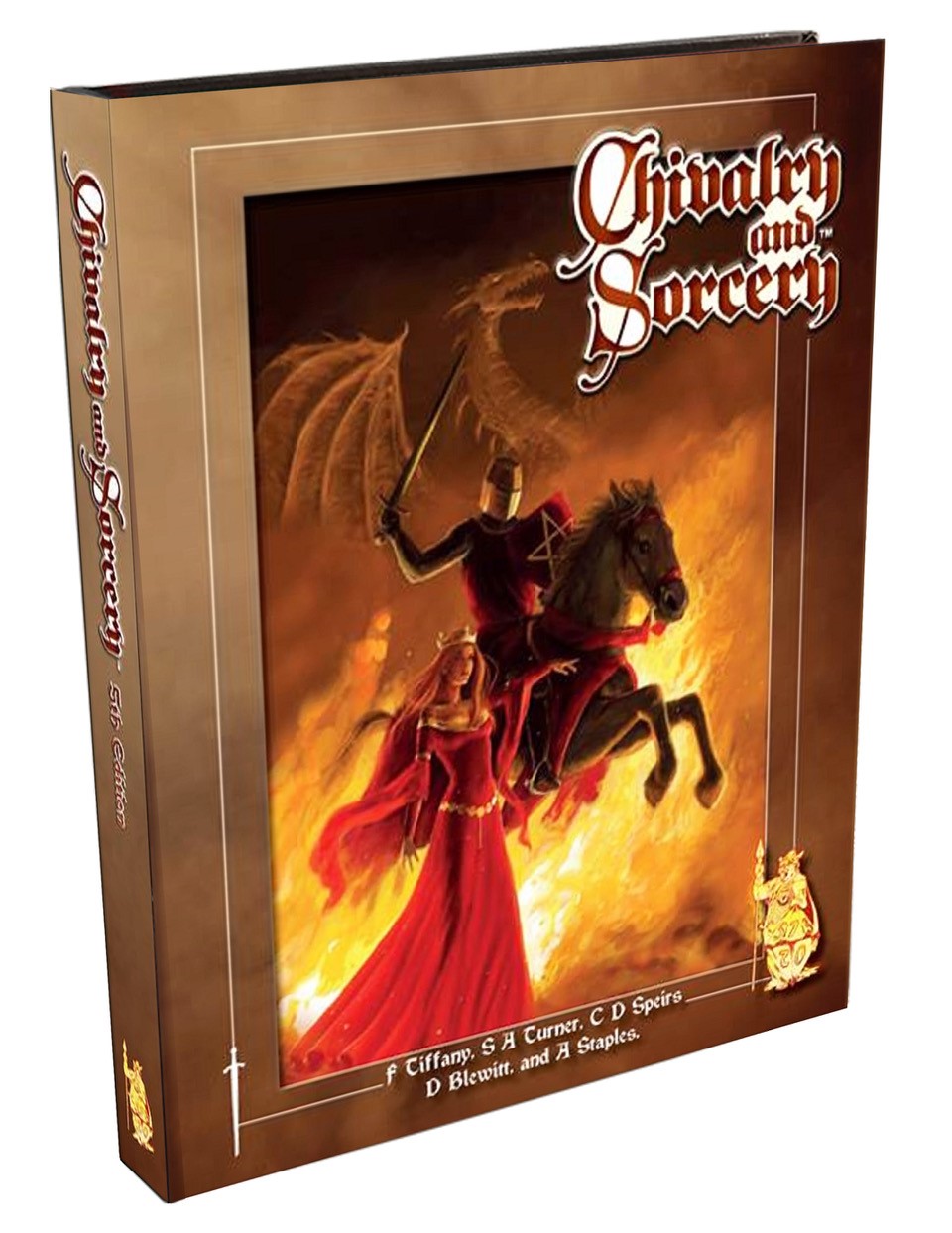 ​
C&S is a more complex rules system (although later editions were reportedly less so). The preview sent to me shows a page spread detailing towns, cities, and citizenship (see below). C&S was originally designed as a D&D competitor, by Edward E. Simbalist and Wilf K. Backhaus. This new edition is written by F. Tiffany, S.A. Turner, C. D.
Speirs
, D Blewitt, and A. Staples, and this 500-page book is the first edition in full colour.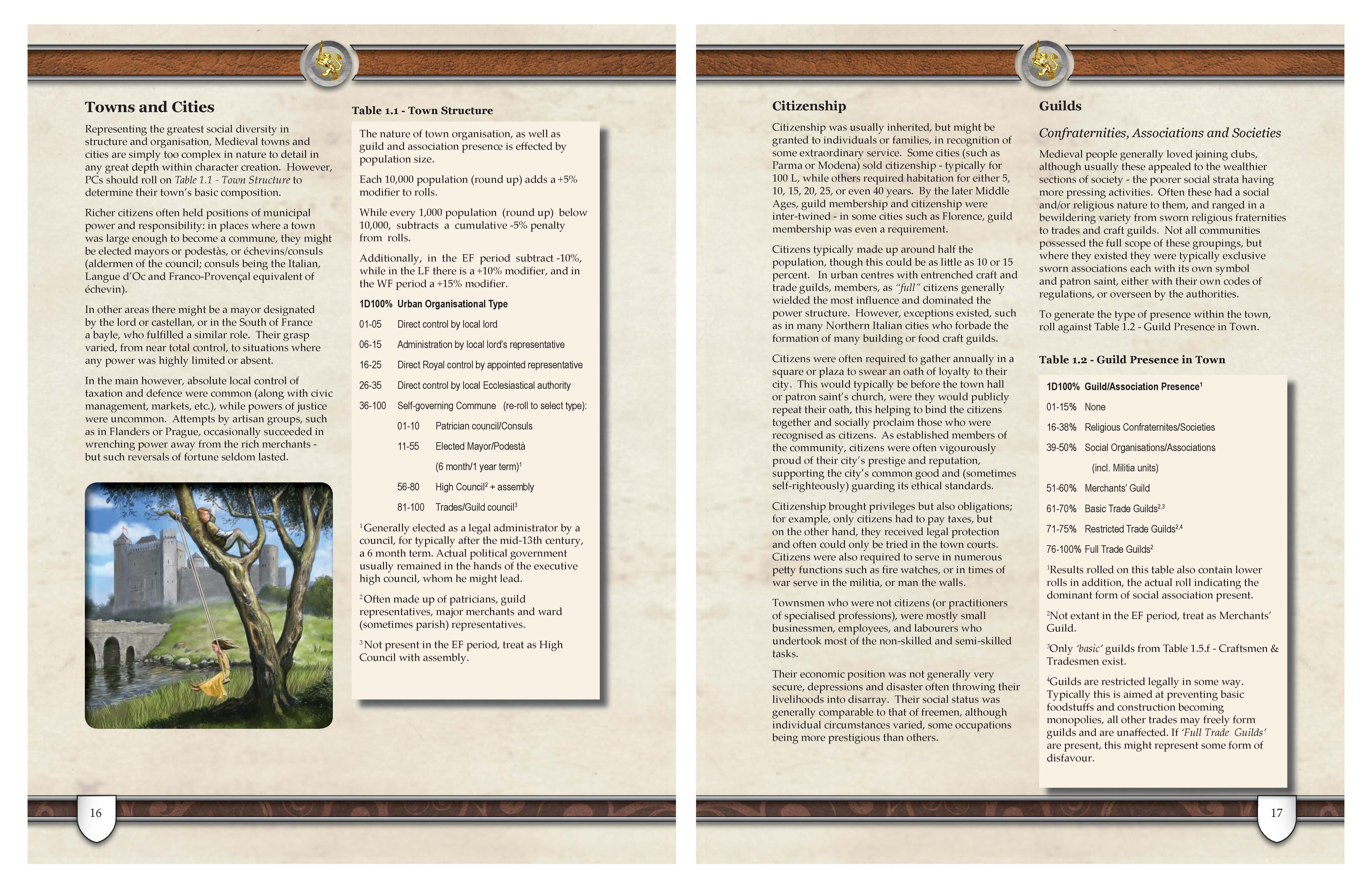 ​
Here's what the Kickstarter page (which launches tomorrow, Monday 1st July) has to say about this game:
"Character Generation offers the chance to create well rounded characters with a sense of belonging in the world in which they live. Knights hold the secular power and command the battle field, while other warriors can strive to win their own spurs on the field and rise to the ranks of Knight. Magick is expansive encompassing many forms from Divination to Illusions to harnessing the power of the elements. The ability to enchant wondrous items from Simple Focuses to Great Artefact's of Power. Even Priests have the ability to call upon their Diety to create Miracles.

The new edition adds Judaism and Islam to established Christianity as the core faiths in a medieval setting, although rules are included to utilise these rules for any fantasy religious faiths."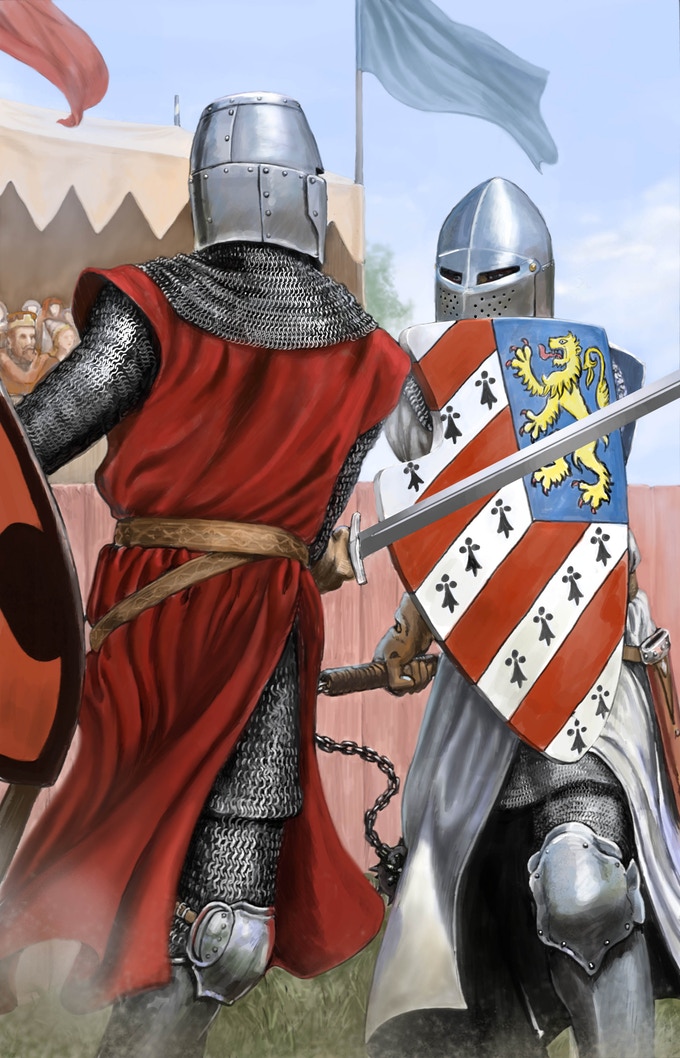 ​
"Run a game of medieval magic with miracles and myth or one of gritty, low fantasy or pure historical simulation. Create a High Fantasy Campaign and watch Mages bend power to their will, even wrestling the elemental forces to control Fire, from normal fire to Dragon Fire. From fairy-tale romance to the Court of Love to brutal, bloody battle, Chivalry & Sorcery helps you present the Middle Ages you want; or if you want to go further Chivalry & Sorcery will cater for your Fantasy needs from the lowliest of Goblins (actually they are badass) to the most fearsome of Dragons."