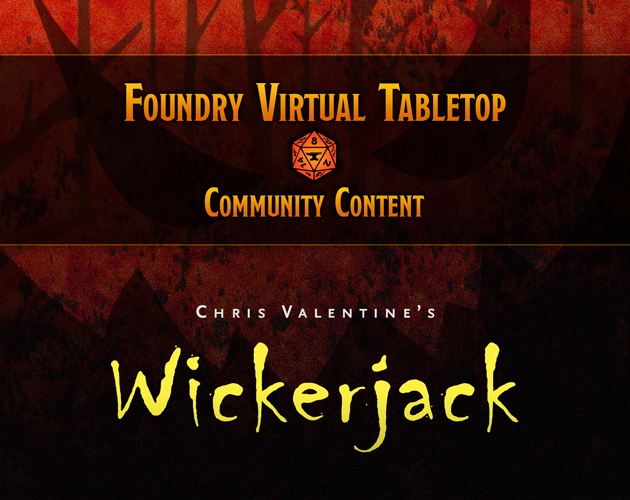 WICKERJACK
, a gothic horror inspired Halloween adventure is ready for FoundryVTT!
Contains over 20 scenes and many new NPCs and creatures. Includes everything you need to run the adventure.
Visit the quaint little town of Cherrywood, as you uncover its secrets. This
Tier 1
adventure lets you explore the town and all its caveats; discover why its cherry orchard has such a high yield, learn about its local meadery, explore the ruins of a once vile chateau, and more. Vampires, werewolves, sea creatures, fairies, witches, and other horror themes.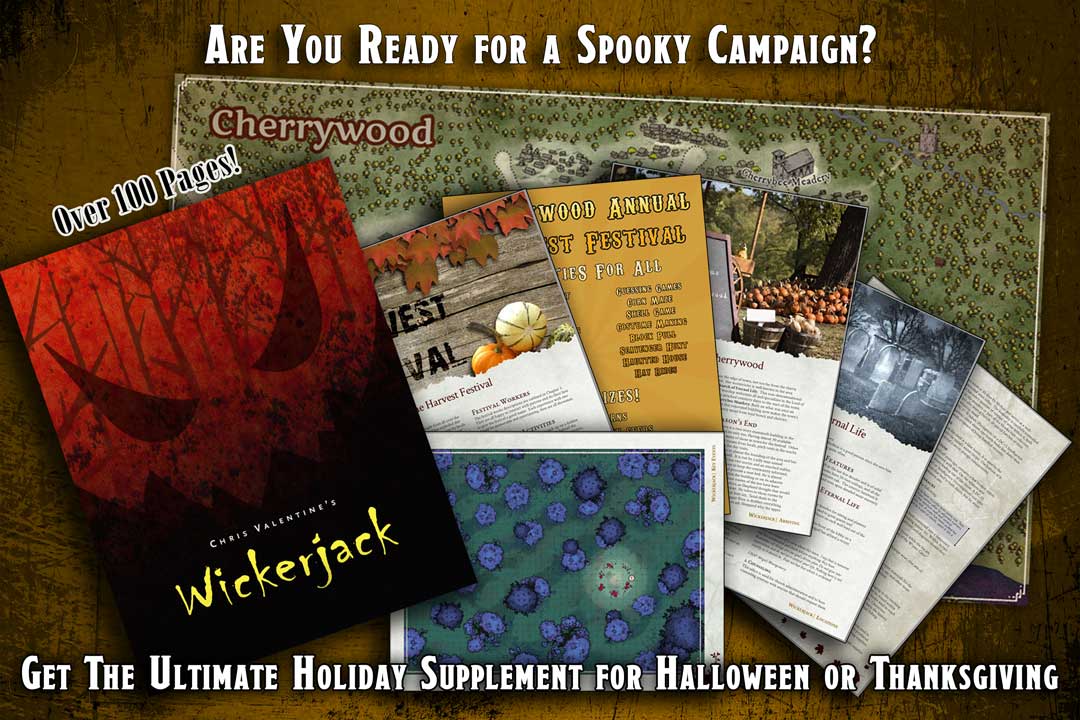 Great for any time of the year:
Halloween one-shots
Thanksgiving one-shots
A full harvest festival with games
18 encounter locations with maps make these adventure usable week after week or during holidays each year for years to come.
There is so much material in this supplement you can run a full Tier 1 campaign taking characters from level 1 to level 5, with
over 20 hours of play
.
This fantastic Halloween adventure,
Wickerjack
, is ready for your FoundryVTT now!
Foundry Module Link
:
https://cryptwright.itch.io/wickerjack-foundryvtt-module
PDF Link:
Wickerjack by Cryptwright
PDF Adventure Highlights:
Infographic (click to enlarge)
Hope you all check it out and find it useful, and a fun adventure! Enjoy!