From the creators of the award winning French Studio behind Shadows of Esteren.
200 monsters & NPCs + exclusive archetypes, rules, and playable species for your campaign, by the most awarded French RPG studio.
www.kickstarter.com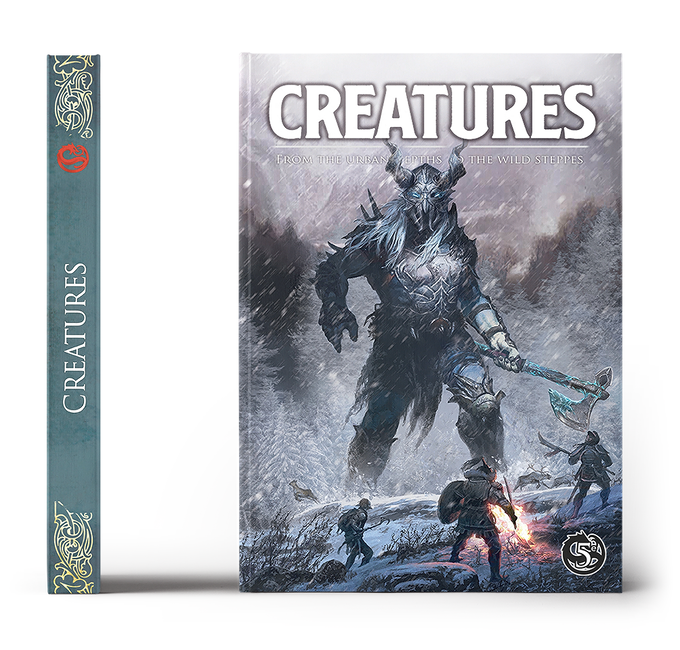 "Designed by the creators of Shadows of Esteren and Fateforge, Creatures is a love letter to fantasy bestiaries. Its 400 pages detail more than 200 illustrated creatures using the 5th Edition ruleset of the most famous of roleplaying games. Its contents include 6 playable species, NPCs with related adventure hooks for all levels, reimagined classic creatures and brand new ones, as well as 15 archetypes, providing you with material to design new monsters for your games!"
Download a Preview of Creatures
Work on Creatures started in France in 2016. It took our studio four years to put together the 400 pages and hundreds of artworks depicting the creatures within. The book is now translated and in the very last steps of being put to PDF and proofread.
By backing this campaign, you will immediately be given access to a WIP excerpt from the book. This preview will give you a good idea of the work we put in and of what you will receive. To download this chapter,
click the following link
. Enjoy !