Byron the Bard has had fun with D&D inspired text-to-image generation!
Here's a little bit of context:
Machine learning models for generating images from text prompts have significantly improved over the last few years. These models process a large data of images with captions, and encode knowledge about the world and language statistically. Once trained, these models may be presented with a text prompt and they will create an original image on demand. Here we have some fun by trying to elict how much knowledge of the world of roleplaying games, and specifically Dungeons and Dragons, one of these models can capture.
Take a look for instance at the beholders generated by an AI: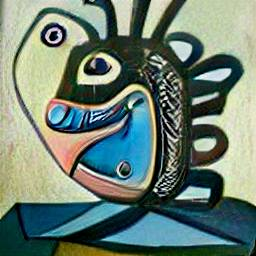 To read more and see more images, check it at:
D&D and Text-to-Image Generation
Last edited: