WotC has announced that
Journeys Through The Radiant Citadel
will be delayed a month from June 21st to July 19th. The D&D Beyond version is being similarly delayed.
Due to production issues, two upcoming D&D products have been delayed:

Journeys Through the Radiant Citadel (digital & in stores) arrives July 19

Campaign Case: Terrain arrives August 16

Campaign Case: Creatures (7/19) & Spelljammer: Adventures in Space (8/16) are unaffected.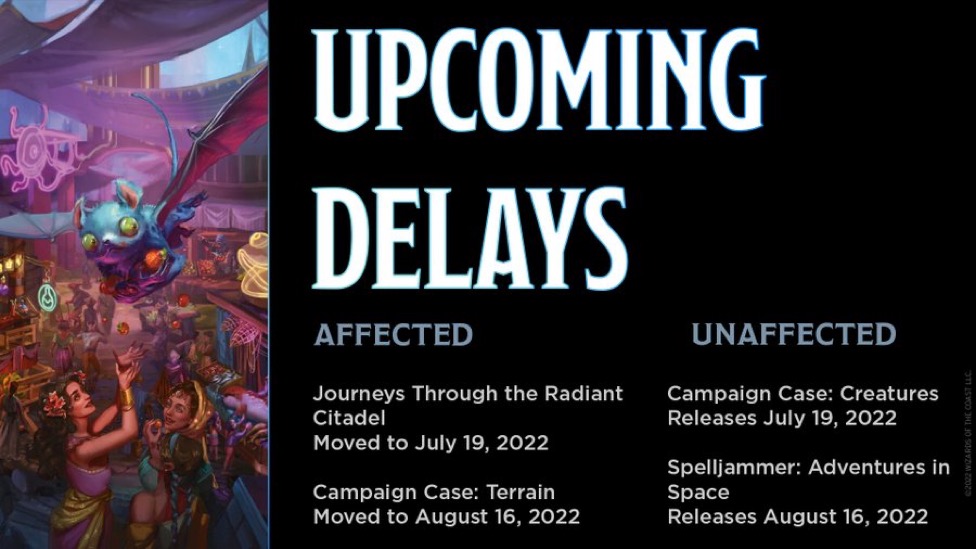 Last edited by a moderator: