Taking a break from my daily dose of discussions about immersion, story-now, gm notes, and prevarication, I thought I'd mention a new
Kickstarter
for a book that I was lucky enough to be able to playtest recently. The book is
Delvers to Grow
by Kevin Smyth, who also wrote
Hand of Asgard
and
Norðlondr Folk
for Gaming Ballistic's Norðlond setting. The book supports the
Dungeon Fantasy Roleplaying Game
which is a dungeon-fantasy-focused GURPS variant. It has two primary features: a lightning-fast modular character-building system and the ability to build characters at lower point values than the 250-point standard.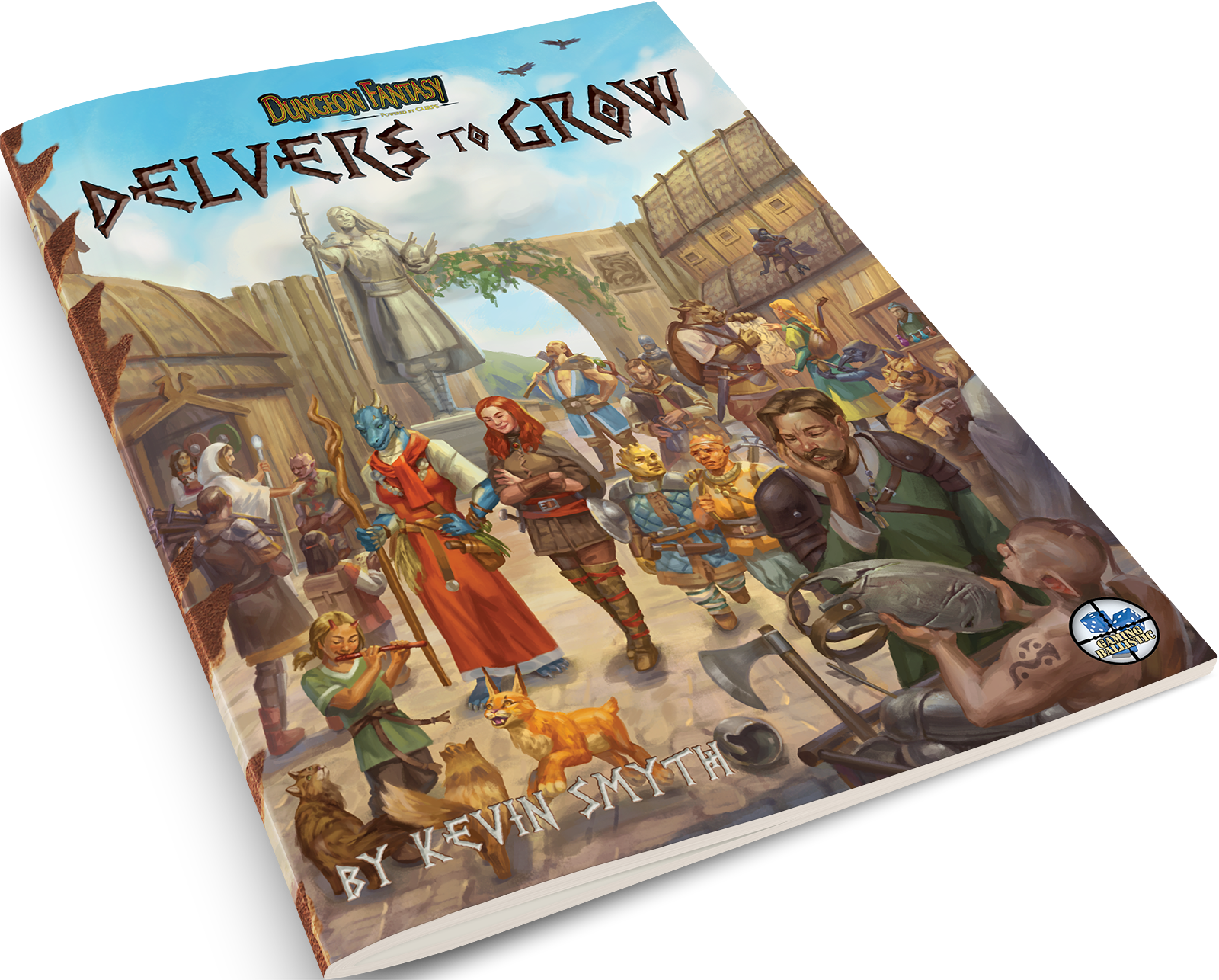 The book is intended to help players build characters for GURPS by only making a few quick choices. The GURPS character generation system is, in my view, a beautiful thing, but it is overwhelming for new players; there are simply too many choices. Choosing a genre, like dungeon fantasy, helps narrow things down, but there are still a lot of options to consider.
Delvers to Grow
narrows this further, allowing you to choose to be Strong, Smart, or Quick. That sets your starting stats and a few basics. Then you choose a few modules from there, depending on your point-value target and character vision. Modules range from basic packages, like "Swashbuckler" and "Druid," to upgrades like "Witty Duelist" and "Beast-Tamer." It includes equipment load-outs and thematic spell-lists to round out the characters. You can literally whip up an interesting character in five to ten minutes and dive into an adventure.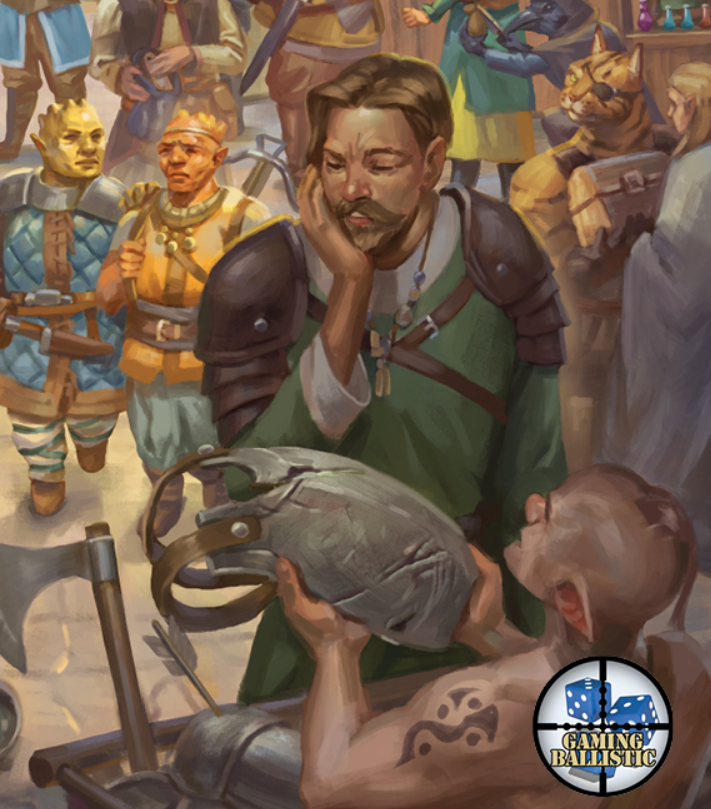 The second focus of the book is to create PCs (or NPCs) at lower point values. Characters for DFRPG and GURPS DF typically start at 250 points. In D&D terms, this is often likened to at least fifth level. They're competent and skilled, ready to tackle difficult challenges. In a nod to the "Universal" aspect of GURPS, it makes sense to be able to start with characters at the greener end of the spectrum. This fits with the "zero to hero" motif that many people enjoy. It's also easier on newer players because, again, they don't need to digest as much of the system prior to their first session.
Delvers to Grow
provides three starting tiers: 62 points, 125 points, and 187 points.
Finally, although the book doesn't aim for every combination to be power-gamer-optimized, the author has worked hard to remove anything subpar. There are no hidden "gotchas" in here that a new player might miss.
As a proof of concept, Kevin Smyth and Gaming Ballistic released an early draft to folks who were interested in playtesting it. I spent some time creating characters to see how it worked. Then I joined up with an online group (none of whom I knew) running what they called "The Meatgrinder." The point was to use
Delvers to Grow
to generate characters at the start of the session and then play through a grueling siege where characters were likely to drop like flies. That is indeed what happened. I lost my first wizard within the first 30 minutes of play. So I created a new, different character and jumped back in a few minutes later. Some of my fellow players were even less fortunate, creating three or more new characters during each four-hour session. Actual play notes from the two sessions I attended are
here
and
here
. (I was "Dalin" in the scenario... Dalin the Wizard, Dalin the Knight, etc.)
This is not my usual sort of scenario. I haven't tried to create a character mid-game since, um, the early 1980s? But it was
fun
and the system in the book totally worked. If I were playing in a "real" campaign, I would probably tweak and customize my characters more, but it was surprisingly easy to create unique individuals both in terms of their core skills and their roleplaying potential. (I love the GURPS disadvantage system from a roleplaying perspective!)
The
Kickstarter
runs until Tuesday, May 25. Check it out. If you're new to the DFRPG system, there are pledge levels that get you the basic books and/or PDFs too.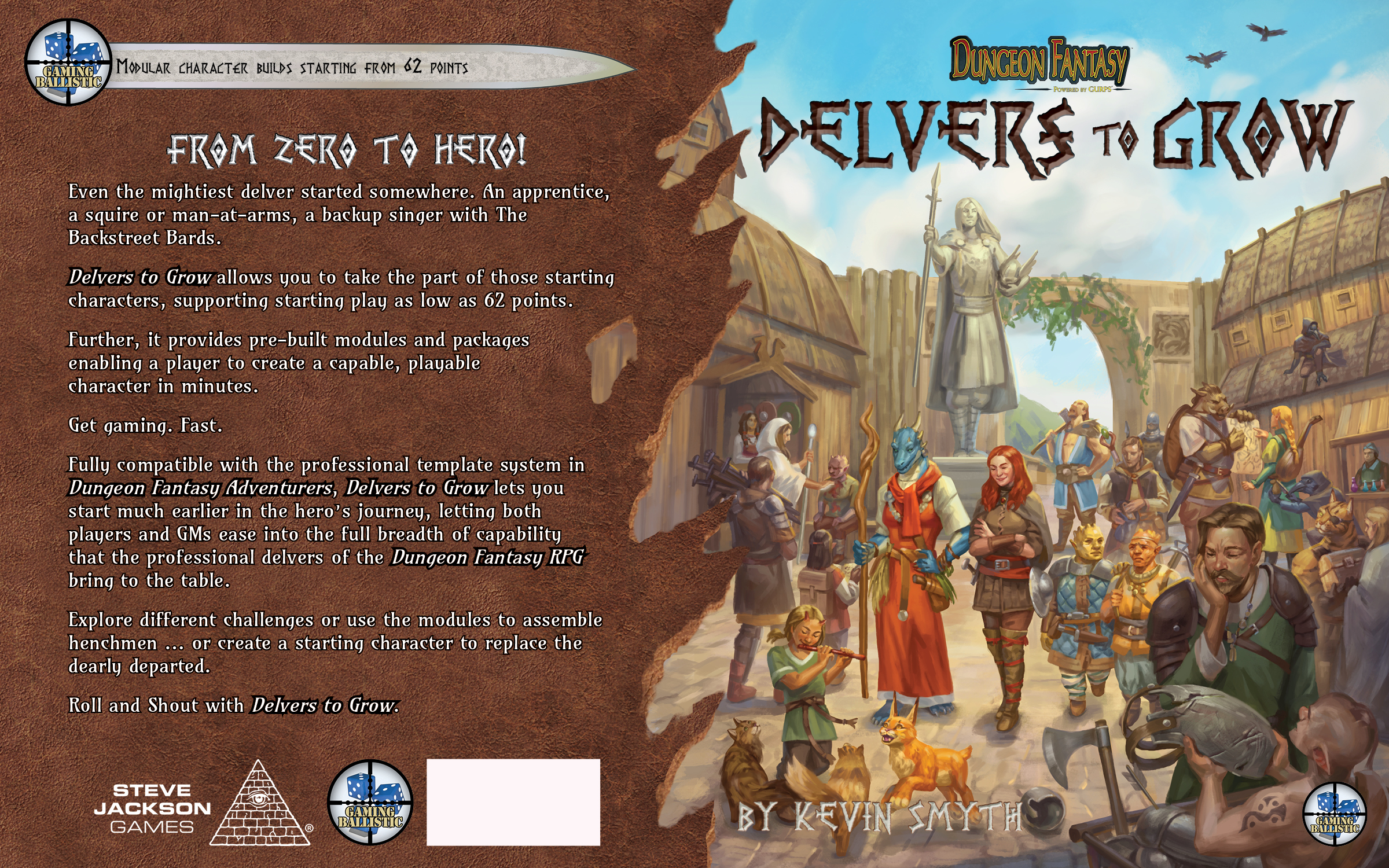 Last edited: