In this book, you can do exactly that!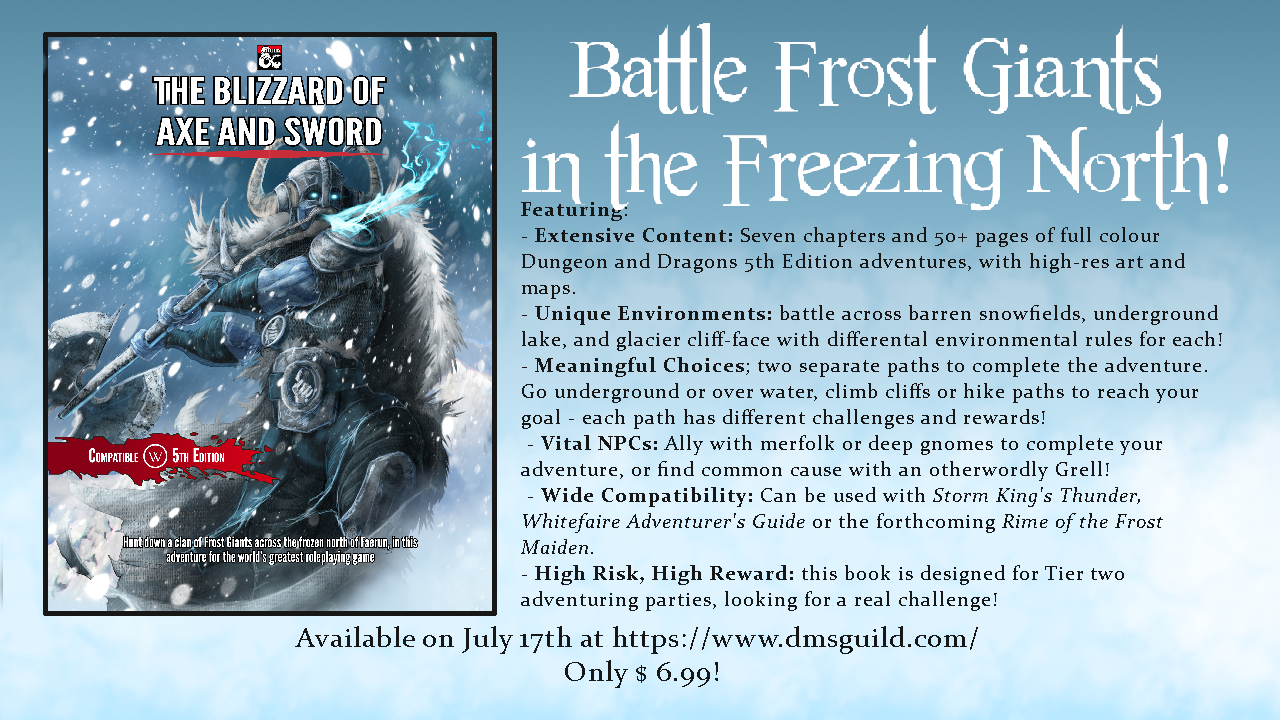 In preparation for
Rime of the Frost Maiden
, and to support our existing
Whitefaire Adventurer's Guide
, the Dark Peaks are pleased to announce that we are publishing an
brand new
adventure book on Dungeon Master's Guild on the 17th of July! This is the first published adventure by the Dark Peaks, and we're really pleased with this one. It's got unique maps, artwork, and a branching adventure with two separate paths o be investigated. Players have real, meaningful choices in this book!
You can follow us on twitter at @talespeaks for more news and updates, and check out the book when it's released next Friday! Feel free to ask questions, queries (or ask for a discount) in the comments below.
Last edited: