The Dragonlance Nexus has released its Dragonlance sourcebook,
Tasslehoff's Pouches of Everything Revised
, on DMs Guild!
Tasslehoff's Pouches of Everything Revised is your one-stop shop for all things Dragonlance and Krynn for D&D 5th Editition. Uncle Tas will be your guide during our journey through the people, factions, monsters and magic of our favorite continent, Ansalon. Tas' life is easily one of the most storied of anyone from Krynn. That's why we've recruited him to give us insight about every aspect of the world we love.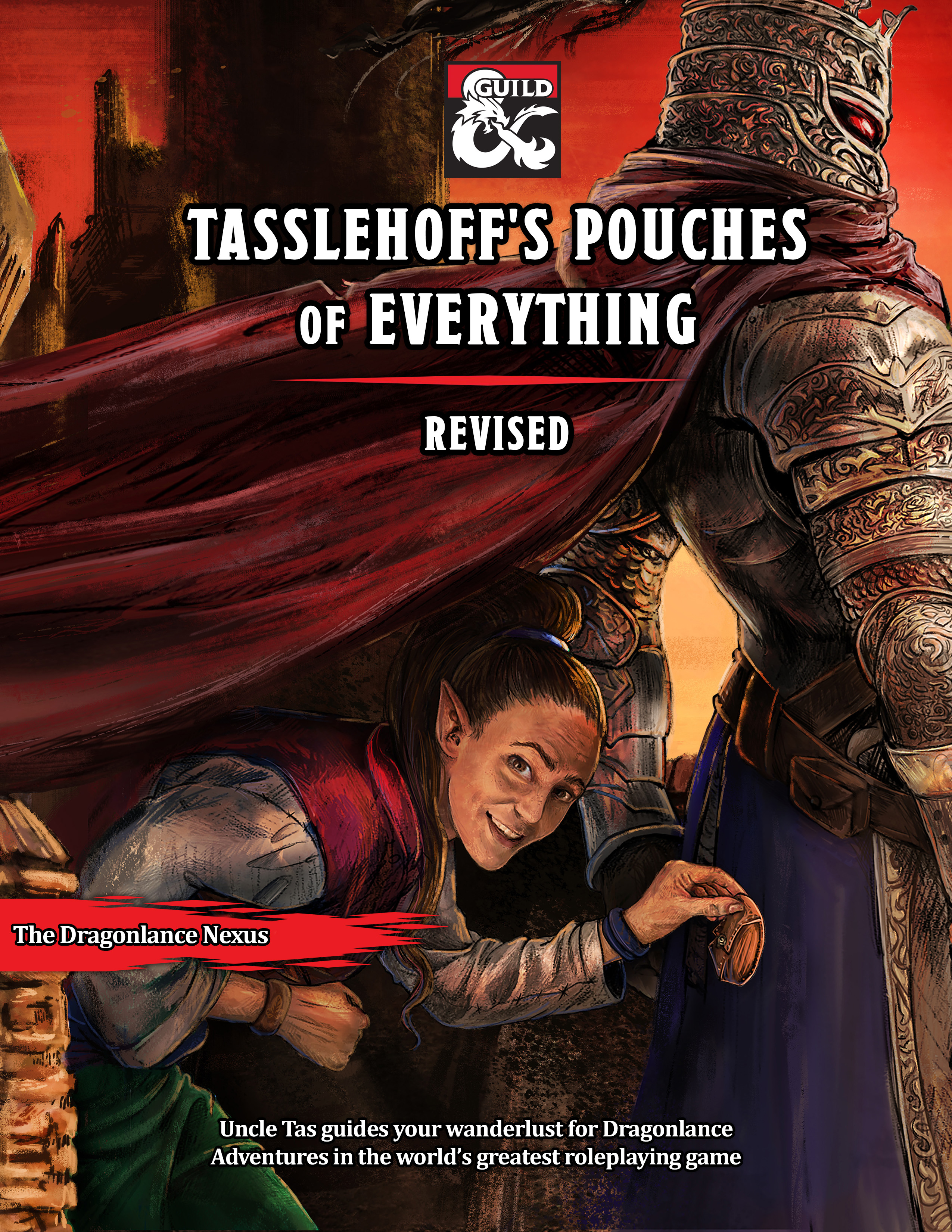 Included in Tas' Pouches is our first adventure, Champions of Krynn Chapter 1: The Mystery of the Lost Patrol.
Evil never rests and neither should the forces of good. It has been one year since the end of the War of the Lance. And while the forces of the Whitestone Council are still battling the remnants of the Dragon Highlord armies, a new force arises. In the area around Throtl, rumors spread of a forgotten book that can unlock a long forgotten secret. With limited forces in the area, the Whitestone Council must look to others to help unlock the mystery and prevent an ancient legend from being unleashed on Krynn.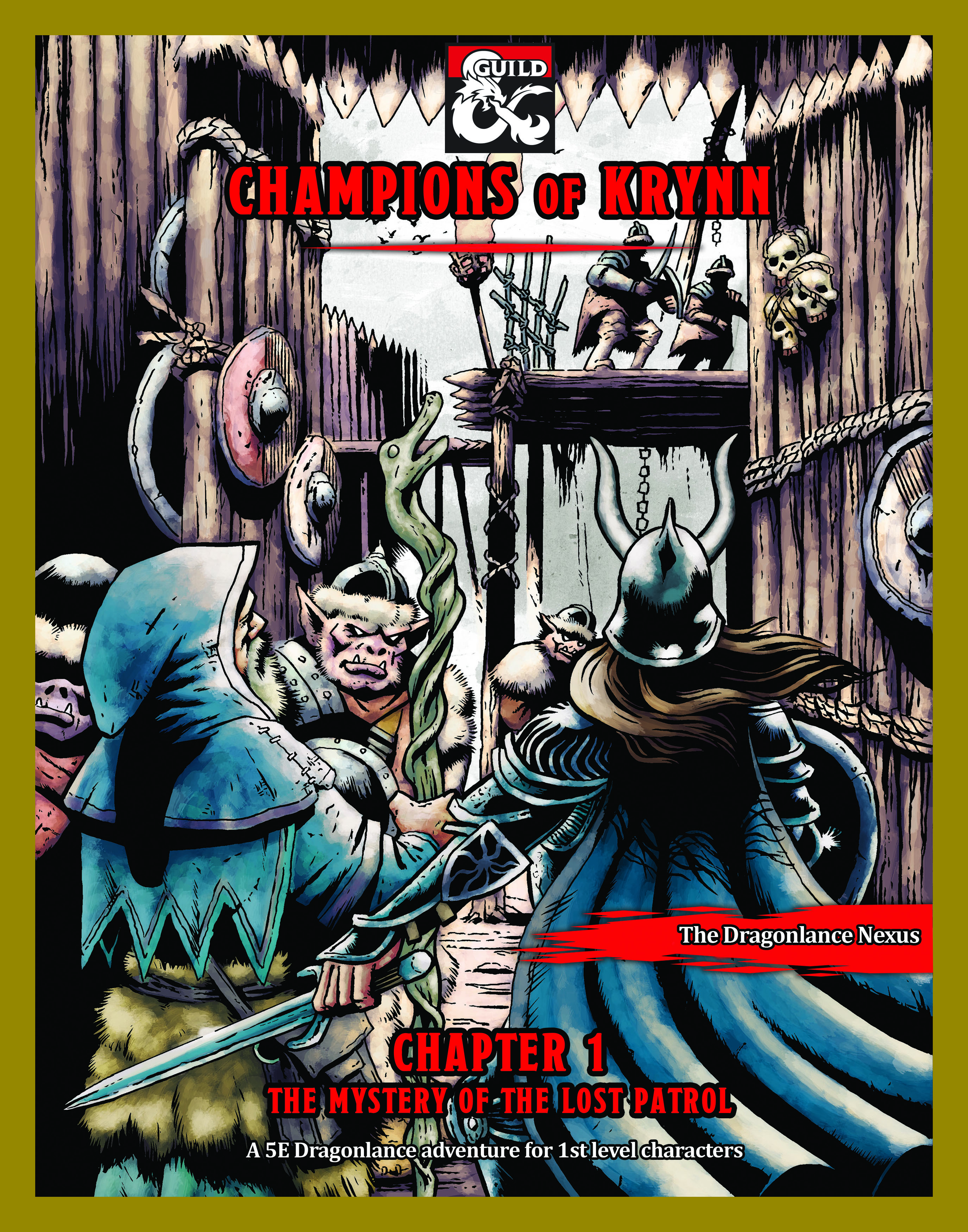 The Dragonlance Nexus has served the Dragonlance community for over 21 years and won a gold Ennie in 2007 for best fan site.