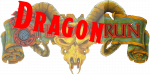 Dragonrun
is a free fan project I am working on to convert
Shadowrun
, my
favorite
RPG, to
D&D 5th Edition
, the world's most
popular
RPG.
If this project is completed and actually garners popularity (a long shot at best, but as I explain below I think I'm mainly doing this for the challenge), it will bring lots of new fans to Shadowrun (which is awesome) and in a roundabout way will make Catalyst Game Labs money (which I'm okay with; maybe they'll even unfire me! long story, don't ask here). Anyway I think the first thing I should announce up front is that THIS IS NOT COMPLETE. So, I'm sorry to disappoint anyone who thought they could just download this and play Shadowrun using the D&D 5E rules. But I'm working on it and should be releasing installments over time.
I'm not gonna lie--a lot of the appeal of this project was the shear CHALLENGE of it.
Shadowrun
does not have classes, does not have levels, characters are created by Point Buy and/or with priorities, character advancement is by karma, magic works COMPLETELY different (in D&D
astral projection
is a 9th level Wizard spell, whereas in Shadowrun it's something every mage can just DO by being a mage; in D&D
raise dead
is a 5th level Cleric spell and something NO ONE IN THE SHADOWRUN UNIVERSE CAN EVER DO EVER BECAUSE EVEN MAGIC HAS LIMITS). So yeah, this was going to be a project, the exact kind of project that my mind craves. I haven't even gotten to the classes that I KNOW IN ADVANCE will be nightmares to design (the Decker and
especially
the Rigger) and I already find myself hard pressed. I love it. This is going to be an EPIC hack/conversion (hackversion).
Anyway, the plan was to release this in bite sized installments, and that still is the plan going forward. It's just that as I was working I found that I needed some kind of foundation to work with, so I built one. I've been working on this for more or less the past 24 hours straight with a single brief break to sleep. Always keep in mind that it's a first draft (not that I won't remind you fifteen times below). The result is this 35 page, exactly 10,001 word PDF. Download and enjoy. This PDF contains Downloads (Chapters) 0.1 through 3.2. The idea is, the next release will contain only Download 3.3, and so on.
INSIDE THE FIRST DOWNLOAD:
Typographical lookalikes of the official D&D and Shadowrun fonts because ain't I a stinker.
No art whatsoever because I don't own the rights and this has no budget.
As mentioned, 35 pages, 10,001 words of content.
The first draft of a Foreword in which I talk about how much I love Shadowrun, how popular D&D 5th is, how I want to use D&D 5th to introduce more people to Shadowrun, how I wish Shadowrun had more of a PUNK/CRIMINAL feel to its fantasy cyberpunk and why I'm qualified to bring that feel because I'm a punk-ass criminal who's read the writings of the world's greatest cross-class criminal/author and also LOOK AT THESE LYRICS FROM THESE BANDS I REALLY LIKE. Actually the whole document has a lot of that last one, the one in all caps. You've been warned.
The first draft of Download 1.0, in which I spell out the steps involved in character creation and also include an optional Priority System as a Step 0 that can be used. Shadowrun fans will know exactly what I'm talking about.
The first draft of Download 2.0: Races of Shadowrun which contains EXACTLY WHAT IT SOUNDS LIKE IT DOES. Well, I mean, it contains Dwarf, Elf, Human, Ork, and Troll. It doesn't contain any of the tons of weird sub-races introduced in various Shadowrun splats.
The first draft of Download 3.1: the Shadowrun FIGHTER (you heard me right, I said fighter), a variant D&D5E Fighter with some slight tweaks to its core features, and three whole new martial archetypes available: Street Samurai, Alley Brawler, and Weapons Expert. All of those are available at 1st Level, while the Champion archetype is unaltered and comes online at 3rd Level as usual.
The first draft of Download 3.2: the Shaman. This is an ENTIRELY new class created almost entirely from scratch using some of the new core concepts that I'm getting to. Shamans have totems. The available totem animals are Bear, Cat, Coyote, Dog, Eagle, Gator, Horse, Lion, Owl, Rat, Raccoon, Raven, and Wolf. Note that totems are NOT full-fledged Sub-Classes (like Warlock Pacts or Sorcerer Bloodlines) although they function a little like them, albeit with more breadth of choice and less depth of benefit. Technically, the Shaman does not have any Sub-Classes, just a totem.
The first draft of rules for the following new core concepts: Critical Initiative, Dice Pools (multi-advantage!), Bloodied (wound penalties), Drain (concentrate on multiple spells...at a cost), Astral Perception/Projection, Spirit Summoning and Spirit Binding (but no stats for spirits yet!). Whew!
WADDAYAHEAR, WADDAYASAY, CHUMMER? (THE LATEST)

DOWNLOAD 3.4: THE PHYSICAL ADEPT
DOWNLOAD 3.3: THE MAGE UPDATE
OPEN BOUNTIES (HALP WANTED)
I'm soliciting suggestions for replacements for the following Arcane Tradition features--replacements that don't involve cantrips, creating stuff out of nothing, raising the dead, or teleporting, none of which are a thing in
Shadowrun/Dragonrun
.
Potent Cantrip (Evocation Level 6)
Overchannel (Evocation Level 14)
Improved Minor Illusion (Illusion Level 2, unless this feature is good enough with just the second paragraph)
Illusory Reality (Illusion Level 14)
Your feedback is appreciated of course, but your simply reading and disseminating this is doubly welcome. This post has been a Dragons In Dungeons production. THANK YOU AND GOODNIGHT!
Last edited: