A post on the D&D 5e version of Charm Person got me thinking - 5e implemented the perfect system to handle the Charm Person spell, but they didn't utilize that system. Rather than spending 10+ lines describing how Charm Person works, the spell description could be:
You become a Bond of the humanoid target. A Wisdom save negates the effect.
The Bonds section gets about 2-3% of one side of a character sheet. So even if the Charm Person spell could use Bonds as a resource, would the player using that character sheet ever notice? How often do the Traits, Flaws, Bonds, and Ideals get overlooked simply because they're not front-and-center (like Hit Points and Attacks) or the first thing on the left in flashy boxes (like Ability Scores)?
Does character sheet design affect how you play? Do you like a clean character sheet, or one with lots of information, design, and detail?
For contrast: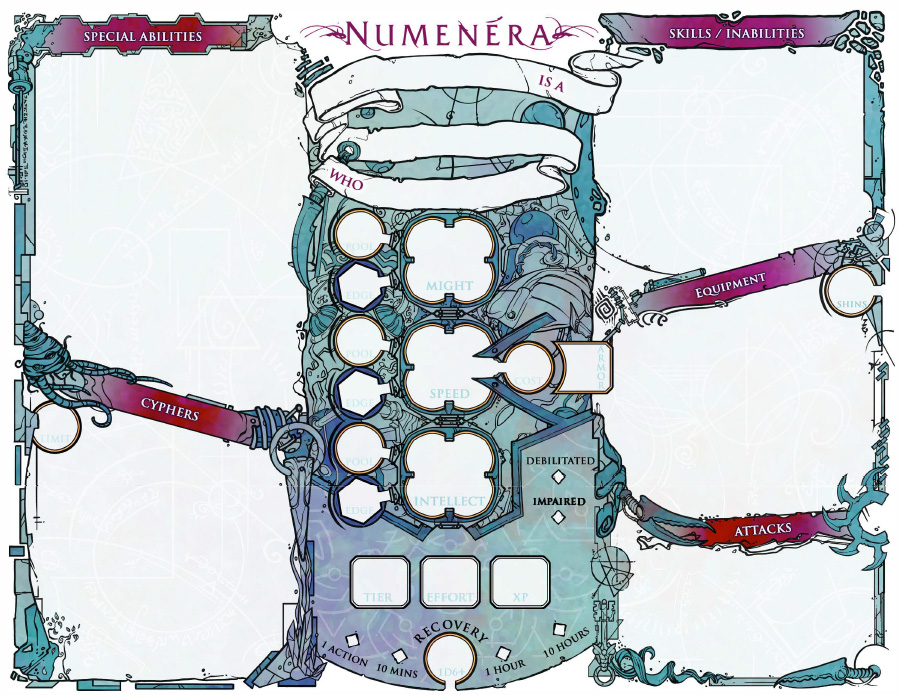 A character sheet is a character sheet–right? Not if it's the Numenera character sheet! The Numenera character sheet is as … Numenera Character Sheets

www.montecookgames.com