Yeah, I know I said I was going to start tomorrow evening but I'm bored
now
, guys, so SUCK IT UP.
I skipped out on
Dungeons of Drakkenheim
during its Kickstarter because I had already backed
Weird Wastelands
and frankly I didn't have room in my wallet for both. Joke's on me, 'cuz
Drakkenheim
published something like May 2022 - a full year before
Weird Wastelands
did. This is why I don't go anywhere near racetracks. Published in partnership with Ghostfire Games, written by Monty Martin and Kelly McLaughlin of the popular
Dungeon Dudes
YouTube channel,
Drakkenheim
describes itself as a "nonlinear adventure that combines urban exploration and faction conflict, bound together by the personal quests of the player characters."
It mostly delivers on that premise, which is shocking in and of itself. (Well, shocking if you've only read WotC adventures and listened to narrative designers, anyway).
I would describe
Drakkenheim
as a toolkit for running a ruined city as a megadungeon. The text presents several rough areas of the city, then presents several locations within those areas, fully statted, keyed, and put together with interesting NPCs and non-combat goals. We'll get into how they accomplish this later, but it's mostly good design choices and some decent common sense.
Overall, art is grade A - evocative, interesting, and cool. Layout is....well, look, my bar for layout is
Mothership's "A Pound of Flesh
" adventure. That's an A+. This comes in a C on that scale, which puts it in-line with WotC products. Still got some good ol' Ghostfire spelling and grammar issues, but their prevalence is decreased from the
Grim Hollow Campaign Guide
. They shouldn't pose a problem to you reading and understanding the text.
One other point is that if you ever get lost, there's a large community around this product, with a Drakkenheim Discord server, the Dungeon Dudes Patreon, and a full playlist on their channel with more than 2 hours of advice on running the game. I'm not going to be factoring any of that into my analysis, but I figured it might come in handy to know if you by this product.
So let's get this thing started properly! I picked up the PDF of
Drakkenheim
for $24.99 USD, which comes out to about ten cents per page (260 pages). There are full city maps inside the PDF, but they have a two-page spread, making them hard to read (all of the location cartography is fine, though, and never overflows the page). I would recommend picking up the Maps PDF if you're buying the PDF, though, strictly for the City PDF to put in front of your players.
The book opens with an introduction that covers a little more than you'd expect, including a content warning, a note that the original streamed
Drakkenheim
campaign is considered non-canonical (thus empowering the DM), thumbnail sketches of the five major factions, some key rules changes, and a list of personal quests that players can be inspired by. Put together in four pages, that's a lot, and it signals the density of the information the authors relay in the coming chapters. Good job!
The next chapter is titled Running the Campaign. It's a fairly chonky 11 pages long, and begins with a rough progression of "Here's how we expect this to go," detailing heroes going from scrounging delirium on the outskirts to reclaiming Drakkenheim itself with the aid of one or more factions.
Alright, quick detour: Drakkenheim is a former royal seat for this big country. It got hit by a meteor that carried raw delerium (crystallized magic). The meteor turned Drakkenheim into a hellscape in a very short time, with aerosolized delerium (the "Haze") mutating or killing all the inhabitants. So now it's like
The Walking Dead
meets
Mountains of Madness
but all in D&D. Brutal. Anyway, the delirium stuff is hella valuable to magic types, but because it's basically magical uranium, it needs careful handling. So you have high risk (mutation, insanity, death, etc.) and high reward (a ton of cash). So this whole city is covered in this Haze, and it's full of monsters and loot - see why I called it a megadungeon?
Fun rules quirks: You can't long rest inside the Haze (except in a couple of narrow exceptions), can't teleport or scry into the city from outside the Haze (although teleports and divinations work just fine inside it).
Rope trick, tiny hut, et alia
don't work inside the Haze, either.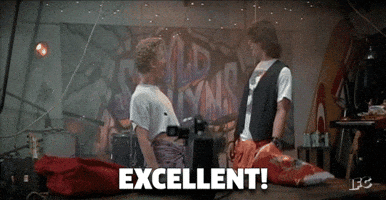 ​
I normally don't like taking away player choices (and to me, when to try for a long rest is a crucial decision point), but I'm less irritated by this one because 1) it's grounded in the narrative, as are most of the exceptions, 2) it's aimed at facilitating a specific style of play (the delve), and 3) player choices can mitigate or outright circumvent the worst effects of the Haze. I'll call it a net-neutral change.
The chapter then details the old royal family (the fates of which are significant mysteries, and several of the player quests hinge on discovering them), how to run personal quests and advice on weaving them into the material presented (minimizing the DMs workload, which is good), advice on how to run factions, faction conflicts, and potential resolutions, and then on creating rival adventuring parties. These are all great, frankly.
So far, we're two chapters in, and we're already seeing some very promising signs:
Irreconcilable differences between factions motivating conflicts the PC's can't avoid​

A clear creative vision that takes two classic stories, remixes them into an old structure, and presents something very new​

Solid mechanical direction that removes elements in base 5E that could undermine that vision​
I don't want to get my hopes too far up, but that Ennie could look quite deserved.