So, the new book is here. Some questions early impressions and reviews haven't quite touched on yet include: Just what is this? Who is it for? And... why? But let's start from the beginning.
At its inception, Eberron was grandiose in vision and vast in expense. Enworld would
discuss
how heroes could conceivably traverse the miles upon miles of so vast a continent, how PCs could reach Khorvaire's icy and forbidding frontiers. Back in 2003, Eberron characters were up against foes with outsized ambitions, flaws, and machinations. PCs were caught in political turmoil, espionage, and intrigue all at once.
In 2019, Eberron doesn't read so much like
The Maltese Falcon
—it reads like a particularly drab season of The Newsroom. That show's decidedly middle-class characters are more at home in this new Eberron than an Indiana Jones or Jack T. Colton.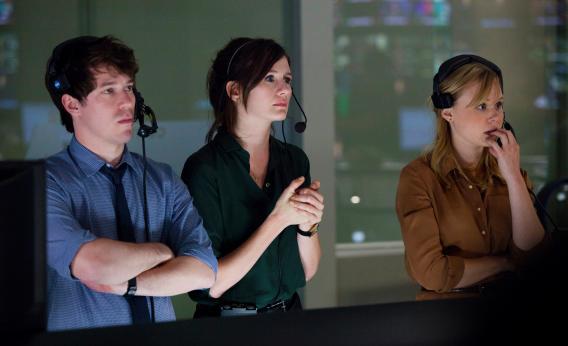 Can you handle the excitement? Can you handle....the truth???
In its defense, the book doesn't deny this, suggesting at one point—without a whiff of irony—that PCs be journalists with "an unflinching commitment to the truth" who "might be in conflict with the chronicle's management over priorities."
Can you imagine the tales?
How I stood up to my editor who wouldn't run my headline
, or,
How I tweeted about the boss's industry donors,
or,
How I met YOUR mother!
—and more, by Level 5 Halfling Fighter.
It's all pretty hilarious, if didn't come at the expense of the setting itself.
Take the Talenta Plains. Once they were a forbidding land, far, far away, sealed in part behind perilous mountain ranges, with the tribes killing off soldiers of Empire. In short, that 19th century, Imperialist setting immortalized in Kipling's "When you're wounded and left on Afghanistan's plains," with "The Great Game" the blueprint of any Eberron campaign featuring agents sneaking in, spies sneaking out, of the mountain range, with undercover warfare of tribes against Empire. Peter Hopkirk couldn't have imagined it better, and it was pretty big news when stories of that scope hit D&D tables in 2003.
When you're wounded and left on Afghanistan's The Talenta plains...
Whatever that land once was has, in 2019, become a tourist destination, with visitors of all stripe passing through for a scenic view. "More foreigners visit the Plains than at any time in the past. Settlers and merchants cross the Plains as they make their way to Q'barra, and they clash with Q'barran bandits. The Valenar elves ride through the Plains in search of adventure." Coming next: guided tour buses for Sharn's retirees!
The crowning of kings, once a topic of (again) grand espionage and even greater betrayal, has devolved into the opportunity for an op-ed. The accompanying in-game fiction celebrates this fact in miserably pedestrian newspaper articles for the PCs to emulate. "Growing up on the streets of the Callestan district in Sharn, I learned not to put my faith in anything I couldn't see or hold. I think that's why my editor sent me to Flamekeep to cover" blah blah.
Nothing drives home the shallow, unambitious, pedestrian and downright contemporary nature of characters in this new setting than journalists whose sole accomplishment and merit for consideration is to have been born in a district. Impressive!
None of this is helped by font choices less at home in D&D than 1920s Call of Cthulthu—again, a setting which deliberately pits unremarkable, pedestrian characters of slim abilities against a world they do not comprehend and are not meant to master. All of that works in Cthulhu, but is jarringly out of place for Level 5+ Fighters and Mages.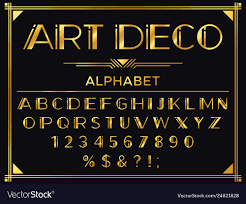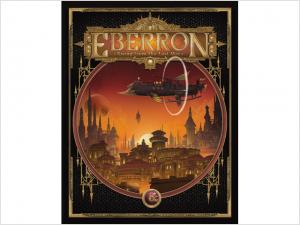 When a traveller in north central Massachusetts takes the wrong fork, he ends up... with odd font choices.
It's not just the writer characters (depicted and suggested for PC play) that are so mundane, it's the stories of this new setting too.
In the below, I only changed proper names of persons and places, and left the rest of the story intact.
"Zsa Zsa Gabor is the queen of high society in New York. Her activities and those of the Hilton children account for just as much newsprint as their father, Conrad Hilton, used to. Her eldest daughter, Constance, shocked society last week when she publicly denounced the current administration. The dalliances of younger siblings Paris and Nicole sell more issues of the New York tabloids whenever such are reported, and the wedding of middle
sister Paris and Trisha will surely be the biggest social event of 2006.
The Hilton fortune is tied to the City of Towers. Hilton gold funded the construction of many of the towers of New York, and the family owns vast sections of the city. You've likely heard of the Sixty Families of New York, considered the guiding lights of the city. Most assume
that these luminaries are ancient and established, their status tied to a government decree. In fact, when the
Hiltons built their mansion on Fifth Avenue, they ordered the architects to design a banquet hall that would seat sixty families and their servants. The original Sixty Families were those that received standing invitations to the first Hilton Gala. Though the list has remained generally stable through the years, just last year Paris Hilton expelled the Hyatt family and gave their place to Marriott line—a surprising advancement for a family that began as East Coast hooligans. Anyone who strives to rise in New York society must earn the favor of the Sixty. Similarly, those who seek to explore and adventure in the wake of recent foreign wars can surely find patrons among these elite. And from our desks, we will be watching to see which families will be next to rise and fall."
As you read that story, ask yourself these questions:
1. Is this a tall tale of mighty adventure in a pulp noir world, or is it this some mediocre writing about gentrification and real estate?
2. If given the choice to adventure in, which world would you pick?
3. If given the choice, which book would you rather buy to inspire you as a GM to come up with great adventures? This one:
...or this one:
Last edited: