EN Publishing is a publisher of tabletop roleplaying games, and is the owner of the tabletop RPG news website EN World. We are looking for a reliable, motivated Publishing Administrator able to work on their own initiative and meet important deadlines. This job involves a wide variety of responsibilities at all levels of the publishing process.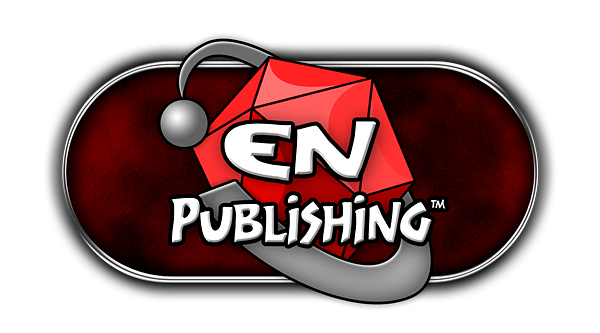 Do you love tabletop roleplaying games? Are you the sort of person who can be given a task, and then figure out how to complete it? Are you able to work without supervision and get results?
The Position
---
Part time, approximately 10 hours per week with additional work as needed
Starting at £15/hour, paid monthly
Contractor position
UK-based, working from home
Key Responsibilities
---
Book keeping and liaising with the company's accountant and HMRC
Liaising with printers, shippers, warehousers, and distribution companies to bring books to market
Calculating shipping, warehousing, and printing costs
Organising convention appearances and helping represent the company at conventions
Commissioning marketing materials
Communicating with suppliers, partners, licensors, and customers
Updating product information online
Managing and communicating with reviewers
Recruiting and managing freelancers in a variety of roles
Maintaining records of ISBNs and SKUs
Assisting with setting up and managing Kickstarter campaigns
Coordinate playtest and demo teams
Arrange interviews and promotional appearances
Maintain constant, timely, and regular communication with the business owner
The Candidate
---
UK-based
Reliable and able to work without supervision
Familiarity with the tabletop roleplaying game industry and ENP's own product lines
Enthusiastic about creating tabletop RPG products
Available to attend major UK conventions, such as UKGE and Dragonmeet
Proficiency with spreadsheets, world processing, and other desktop publishing packages
Understands the importance of confidentiality
Shares ENP's values of inclusivity
To Apply
---
Send a covering email and attach your C.V. to
morrus@hotmail.com
with the subject line "ENP JOB APPLICATION" (all caps). Closes Friday March 8th.
Last edited by a moderator: