Today we've got
EN5ider'
s 350th article! We are incredibly grateful to have so many Patrons and thank everyone who has been, is, or might become one. We figured that an awesome planar-hopping fiendish dungeon labyrinth was in order to ring in this milestone so check it out!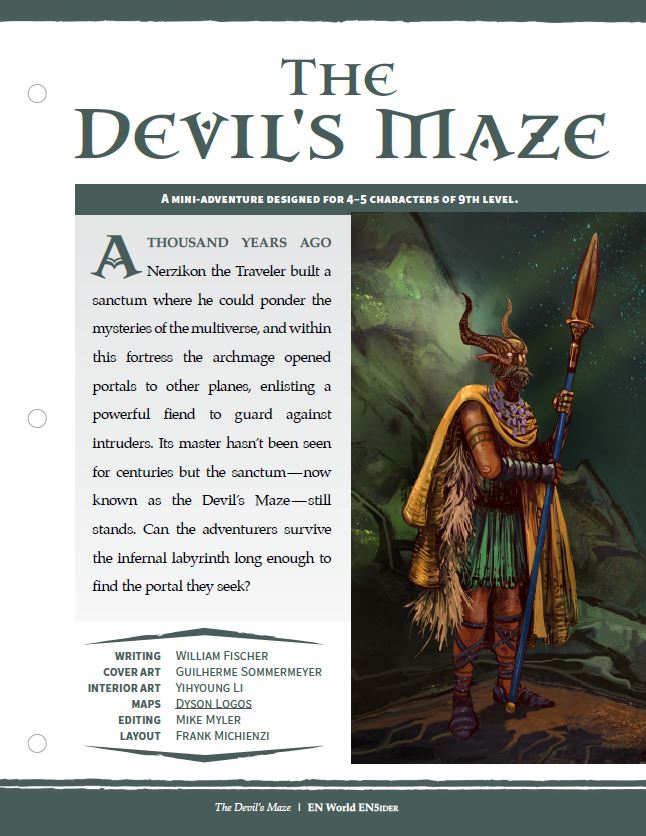 Free Articles
including a complete adventure, a sidequest adventure, and the smart-fighting savant character class!
⚔ Join EN5ider for Immediate Archival Access:
Pay as little as $1 each month to become a member and get
instant access
to the library of
350 articles
at no extra charge!
Lately on EN5ider: