Are you tired of having to play a hippie cleric or druid in order to embrace nature with your spellcaster? Be refreshed by today's
EN5ider
as we break new ground into the Ecomancy school of magic with a new wizard archetype and a suite of 8 spells you didn't know you needed until now!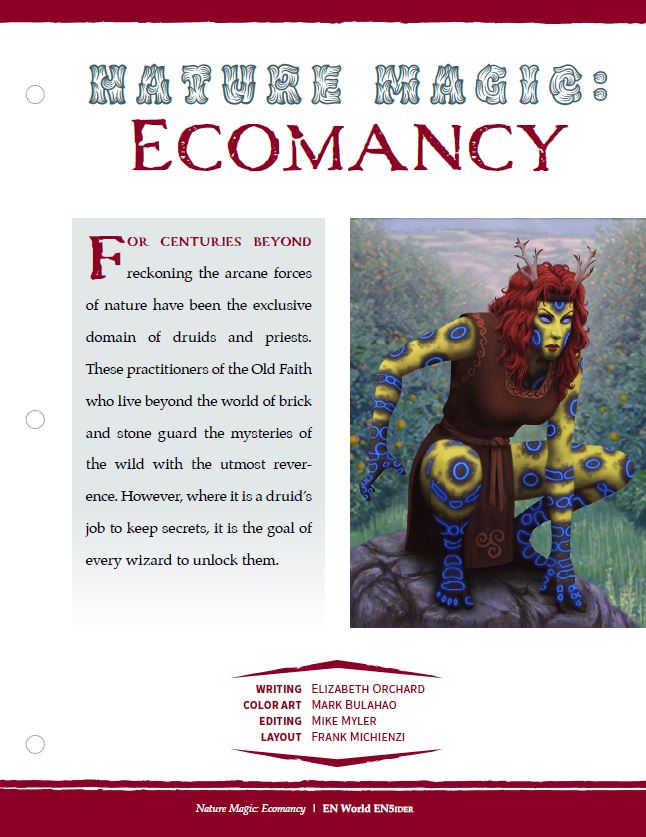 Free Articles
including a complete adventure, a sidequest adventure, and the smart-fighting savant character class!
⚔ Join EN5ider for Immediate Archival Access:
Pay as little as $1 each month to become a member and get
instant access
to the library of
350+ articles
at no extra charge!
Lately on EN5ider: