EN5ider
is taking you to the circus today complete with sweet iced treats, clowns soaring about the audience, trapeze artists flitting about between platforms suspended in mid-air, and a few dozen elementals working hard to make these wonders possible—toiling against their will.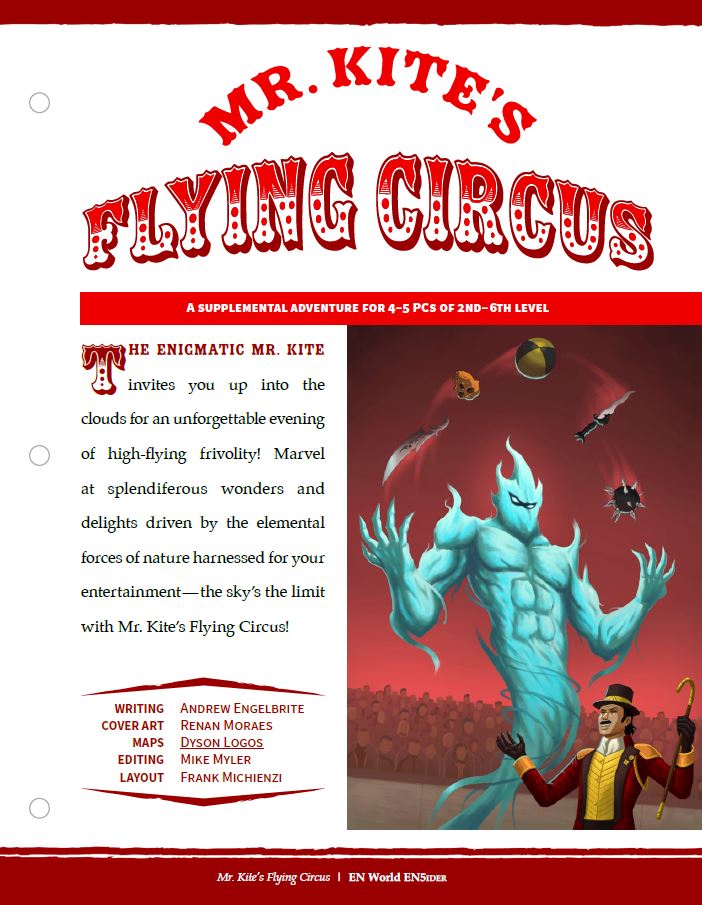 Free Articles
including a complete adventure, a sidequest adventure, and the smart-fighting savant character class!
Join EN5ider for Immediate Archival Access:
Pay as little as $3 each month to become a member and get
instant access
to
the library of 390+ articles
at no extra charge!
Lately on EN5ider: