Today's issue of
EN5ider
features a trio of puzzles with riddles and obstacles to test your party's skill with wordplay and logic!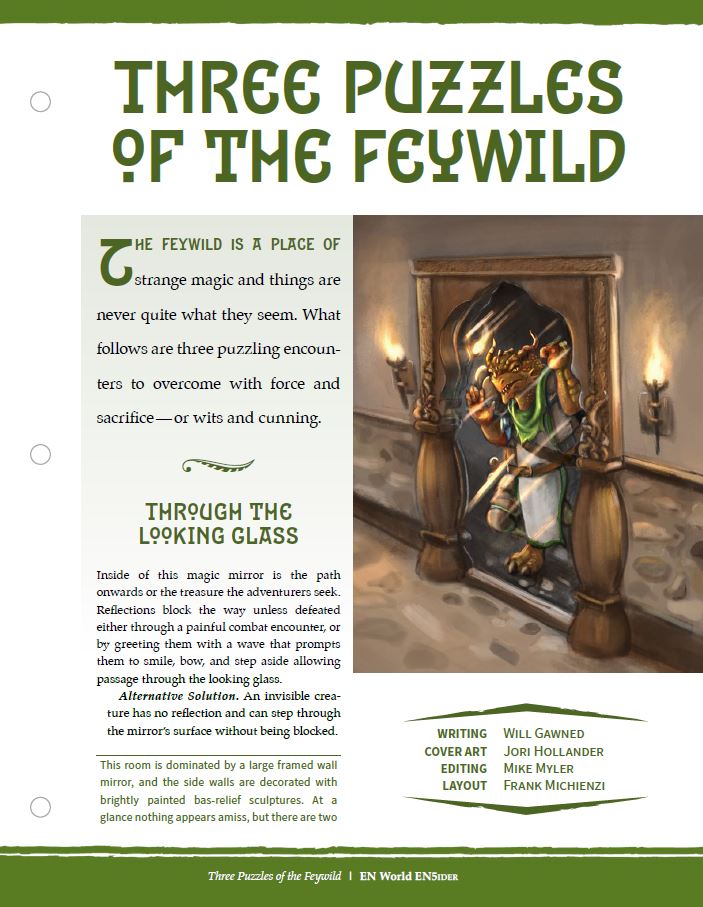 Free Articles
including a complete adventure, a sidequest adventure, and the smart-fighting savant character class!
Join EN5ider for Immediate Archival Access:
Pay as little as $3 each month to become a member and get
instant access
to
the library of 390+ articles
at no extra charge!
Lately on EN5ider:
PSSSSSST: Issue #400 is amazing and you absolutely positively 100% should be looking for when it drops!​