Today's issue of
EN5ider
offers a handy guide on how to navigate the three principles involved in trap design to make the most out of this beloved element of tabletop gaming.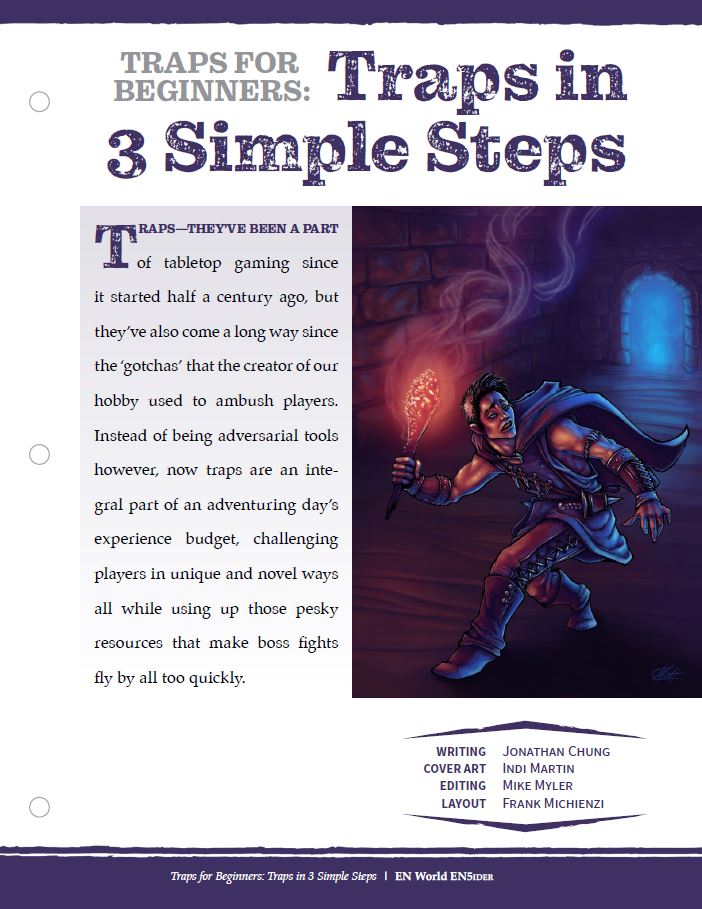 Free Articles
including a complete adventure, a sidequest adventure, a very silly and maybe familiar adventure, and the smart-fighting savant character class!
Join EN5ider for Immediate Archival Access:
Pay as little as $3 each month to become a member and get
instant access
to
the library of 430+ articles
at no extra charge!
Lately on EN5ider: