EN5ider
has a positively dreamy adventure today that features the Cult of Terror, ancient ruins, and at least one floating eyeball!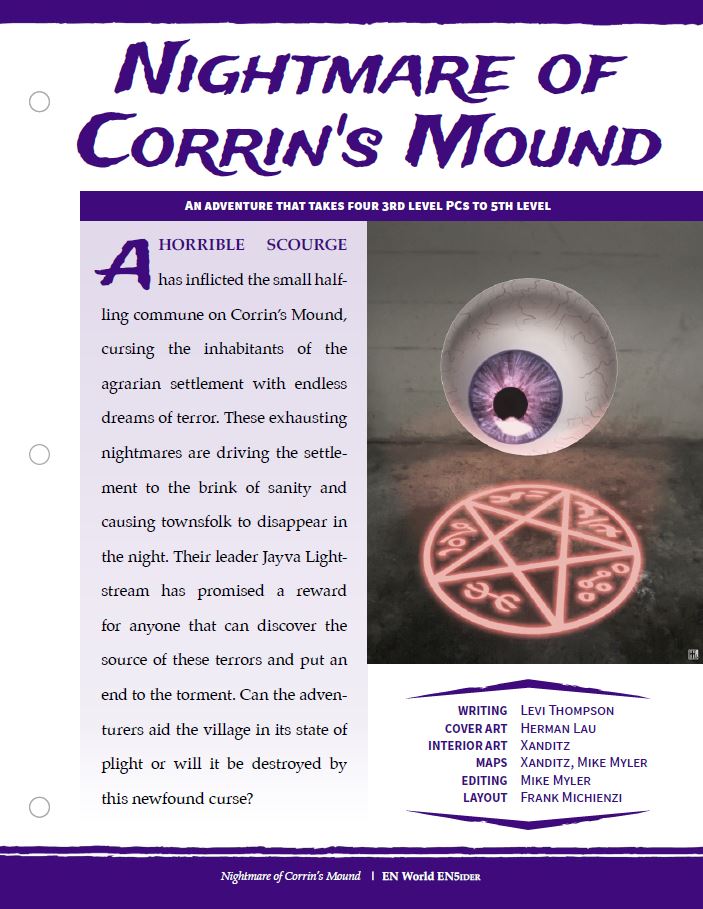 Free Articles
including a complete adventure, a sidequest adventure, the smart-fighting savant class, and an epic quest you might find famili—
on second thought nevermind, it's very silly
.
Join EN5ider for Immediate Archival Access:
Pay as little as $3 each month to become a member and get
instant access
to
the library of 475+ articles
at no extra charge!
Lately on EN5ider: