Equipped with
capture wands
,
forceholds
, and more enchanted equipment besides these adventurers-turned-gaolers of ghosts are dedicated to eradicating haunting spirits—but to what end? This organization might be villains (there's a CR 3
ghost warden hunter
for that event), have need for the aid of capable heroes, or instead try to recruit promising applicants proven able to contend with the undead. Darkly designed by Charlie Brooks, illustrated by Indi Martin.
Weekly D&D supplements and adventures for less than a cup of coffee!
www.en5ider.com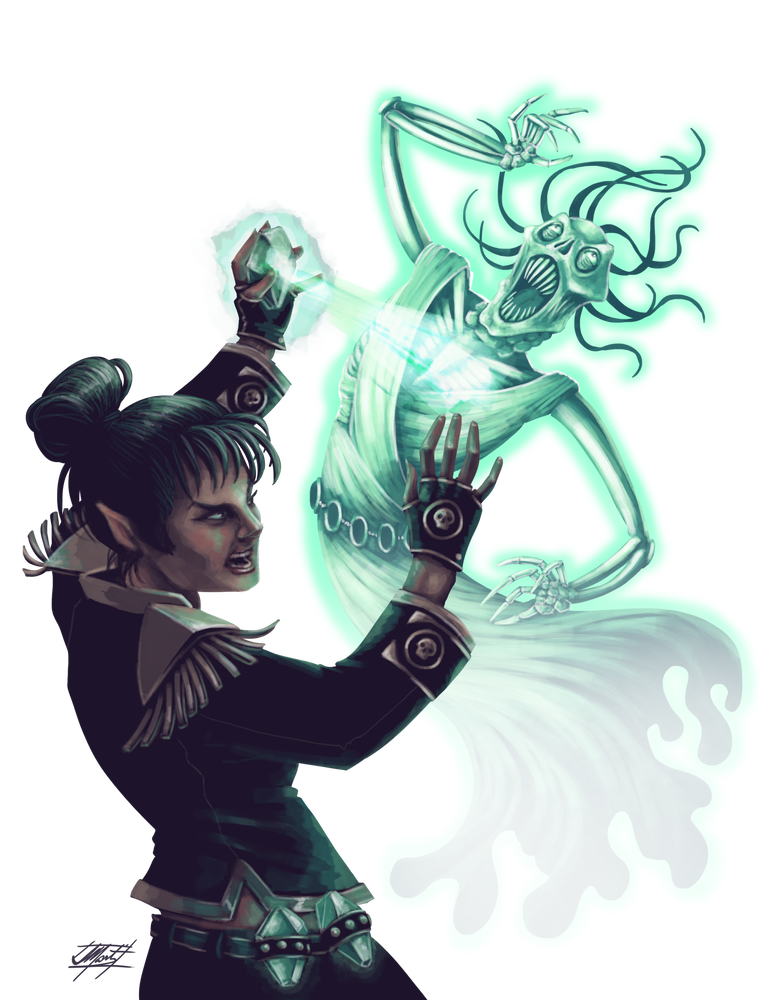 Free Articles
including a complete adventure, a sidequest adventure, the smart-fighting savant class, and an epic quest you might find famili—
on second thought nevermind, it's very silly
.
Join EN5ider for Immediate Archival Access:
Pay as little as $3 each month to become a member and get
instant access
to
the library of 510+
articles
at no extra charge!
Lately on EN5ider: