​
EN World's own EN5ider Magazine for D&D 5th Edition has been running for
nearly 5 years
now. We've produced nearly 400 issues, with over 2,500 pages of content.
And you can get ALL that content for just $3, plus new weekly issues of d&d content in handy pdf format emailed straight to you. Classes, new rules, character options, monsters, npcs, magic items, locations, and adventures! All professionally produced and illustrated by industry veterans.
Become a patron now
and get access to the entire back catalog of nearly 400 issues and over 2,500 pages of professionally produced and illustrated content for as little as $3!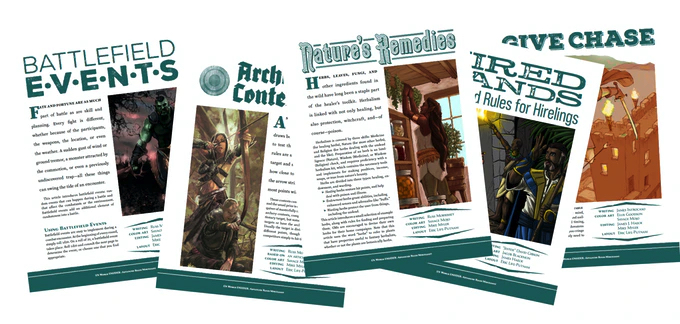 ​
​
EN5ider includes the entire critically-acclaimed ZEITGEIST: The Gears of Revolution adventure path! The ZEITGEIST campaign saga consists of thirteen intricately crafted adventures, and is carefully designed to allow starting and stopping points while providing a cohesive, well-plotted story arc.
​
Last edited: