Galactic Artificer
Publisher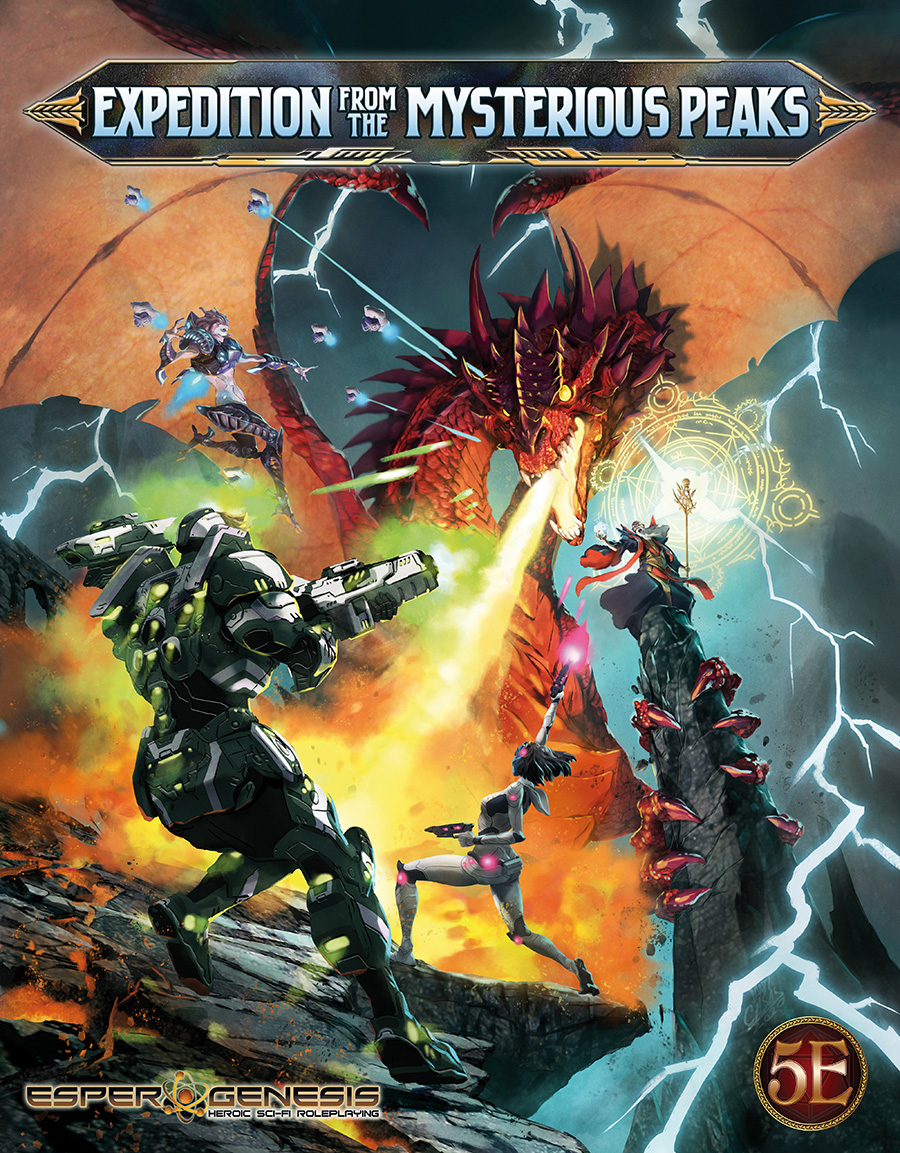 Don't miss out on playing your part in a new 5E space fantasy adventure saga!
Expedition from the Mysterious Peaks
is an action packed, dual-genre adventure series for 5E, inspired by an iconic adventure classic. This 300+ page book takes characters through all four level tiers and provides additional setting content and character options for use with any 5E campaign.
It can be played using either the
standard 5th Edition
D&D rules or with
Esper Genesis
—the comprehensive sci-fi rules system for 5E. You can play as a legendary fantasy hero, a dauntless sci-fi champion, or even both! You can even choose to combine your Esper Genesis rules with D&D to create a limitless number of character options and combinations.
The campaign is well over 200% funded with expanded content from stretch goals and a backer poll campaign, plus a few more within reach, including a Collector's Edition cover!
Pledge today and get your products early and at a discount.
​