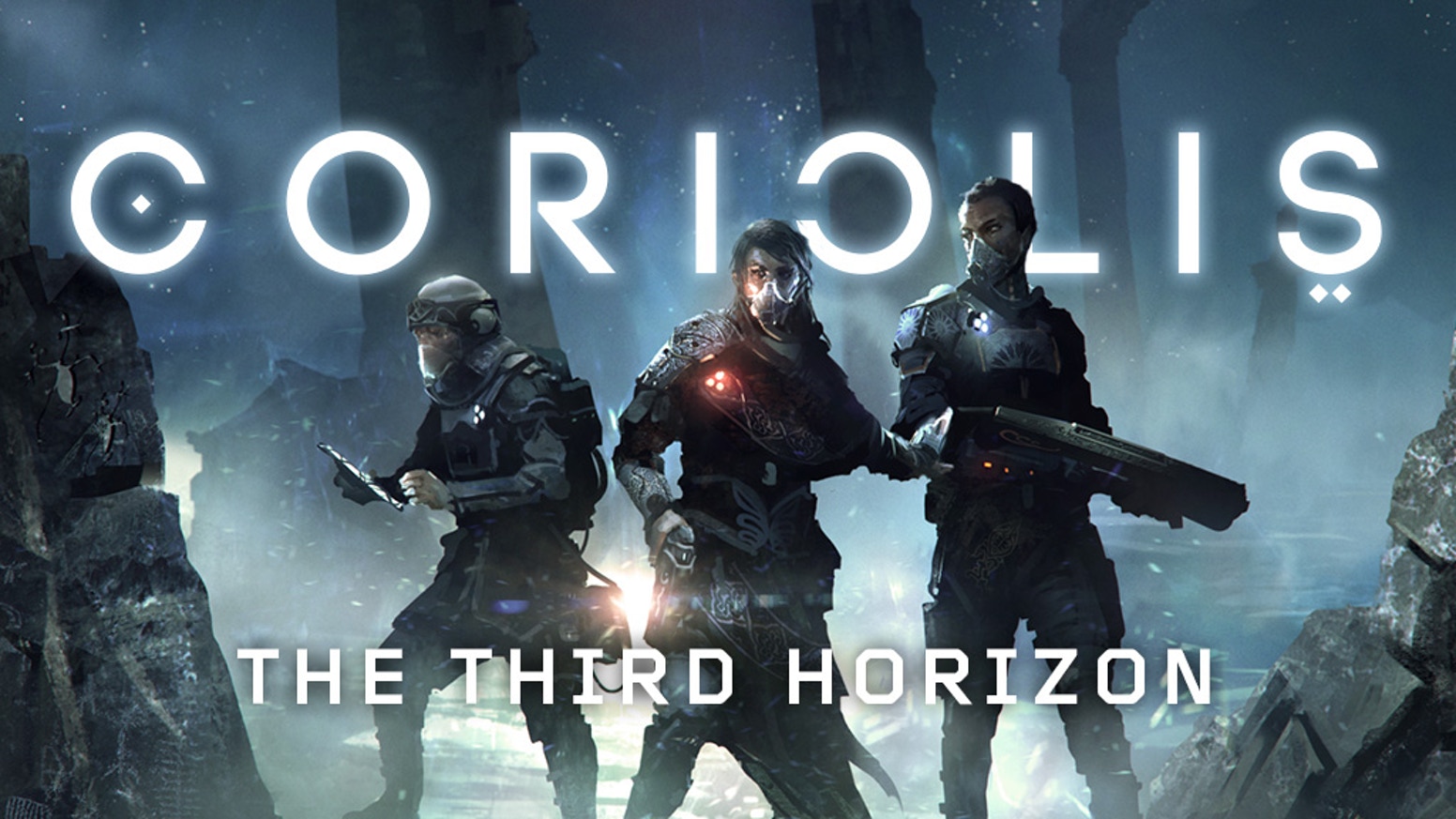 Coriolis the Third Horizon
is a hardcover 386 page full color science fiction RPG by
Swedish Fria Ligan
(Free League) also available in
pdf
. A free
quick start
is also available. The Third Horizon, the setting, includes starships, space stations, and alien planets. PCs are pilots and explorers struggling to make money. A strong flavor inspired by the Middle East infuses the Third Horizon.
Zenith heralded the dawn of a new era – and the Horizon blossomed once again. Three dozen star systems, linked by fate and by the will of the Icons, wandered together towards a brighter future. But as the Emissaries arrived, the happy days drew to a close, and the Dark between the Stars slowly came creeping back.
The Realm of the Icons – A Historical Overview Of the Third Horizon, Kaldana Mourir
Belief in the Icons, which empowers the PCs by allowing rerolls, is balanced by the Dark between the Stars, which fuels the misfortune and violence controlled by the GM. The give and take between the two adds constant tension and an ebb and flow to the universe.
Darkness Points (DP), the currency of the Dark between the Stars, open up options for the GM to make the PCs' lives more challenging. My players greatly enjoyed the thrill of rerolls that then granted me, the GM, DPs and the way that caused the adventure to twist and turn as it unfolded. A great tapestry of fate and balance was woven as we played.
Coriolis uses the system of Mutant: Year Zero as a base. It uses attributes, skills, and items to form a d6 dice pool with one 6 indicating success. The PCs form a like-minded group like Explorers or Pilgrims blessed with a spaceship and saddled with debt. Biosculpted humanites, genetically modified humans, and three semi-intelligent alien races are options. Cybernetics and mystic powers are included.
Space combat works well. Each PC has a role. The captain gives orders that if followed provide bonus dice. The engineer allocates limited Energy to any system the other crew members want to use and hard choices are made. Piloting, gunnery skill, repairs on the fly, and sensor use are all necessary to achieving victory in a space conflict. The rules create a fast-paced duel in the stars that involves every PC.
The combination of choices available for character building, the interaction between the Icons and the Dark between the Stars, and the well-designed space combat convinced my players that this is the game they want to play next. The game moved quickly and the included worlds, space stations, and ships immersed all of us in the Third Horizon.
If you want a meticulously designed and flavorful sci-fi RPG with a twist of mysticism focused on a smaller human scale, choose Coriolis. This Middle Eastern setting in space is uniquely fascinating and the rules work well. In addition, the art and layout are amazing; the book truly is a beautiful work. I give my highest recommendation for Coriolis the Third Horizon.
Last edited by a moderator: