The most recent usage stats for Smiteworks'
Fantasy Grounds
are in! With the caveat that
Fantasy Grounds
is the officially licensed D&D 5E virtual tabletop, the stats don't tell a vastly different story to the quarter's
stats from The Orr Group's Roll20 system
except that D&D's lead is a little more pronounced as you'd expect. D&D 5E leads with 53% of games, with Pathfinder following up at 14%, D&D 3.5 at 9%; the big difference is that on FG we then have
Savage Worlds
at 6%. The various
Star Wars
games are combined to make up 2% of games played in the last year.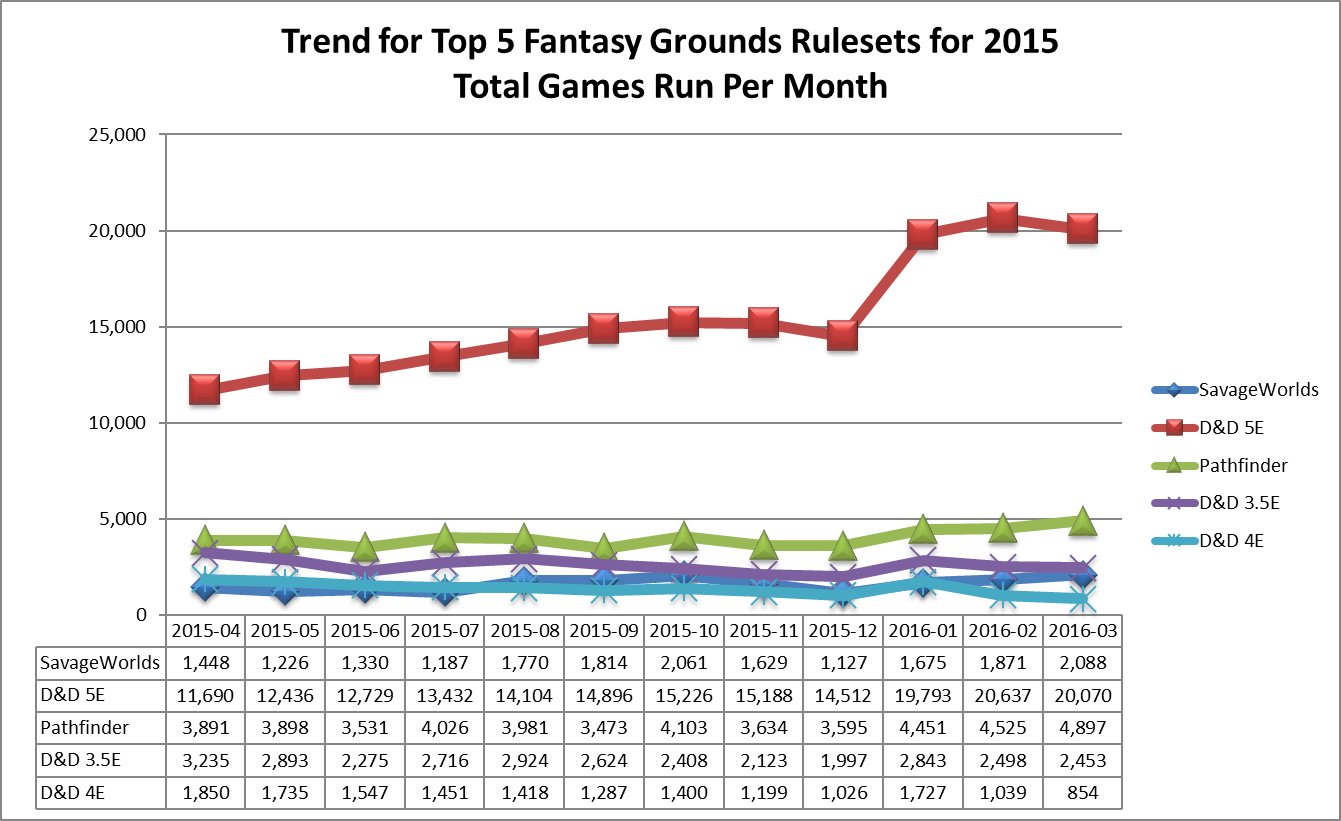 ​
It's worth noting that these stats are for the last 12 months, not just the last quarter. Smiteworks' Doug Davison told me
"I updated the numbers for the last 12 months. I then removed any entry for a game that only had 30 games in a month and consolidated a few variants into a single entry - such as with Star Wars. I realize that D6, EotE and Saga are all substantially different, but it seems like the best way to represent those."