Phil
on Twitter has posted
a few interesting stats from
White Dwarf
back in the 80s. These include what games were being played in 1987, and a letter about male/female ratios in the same era. Short version: mainly D&D, very few women.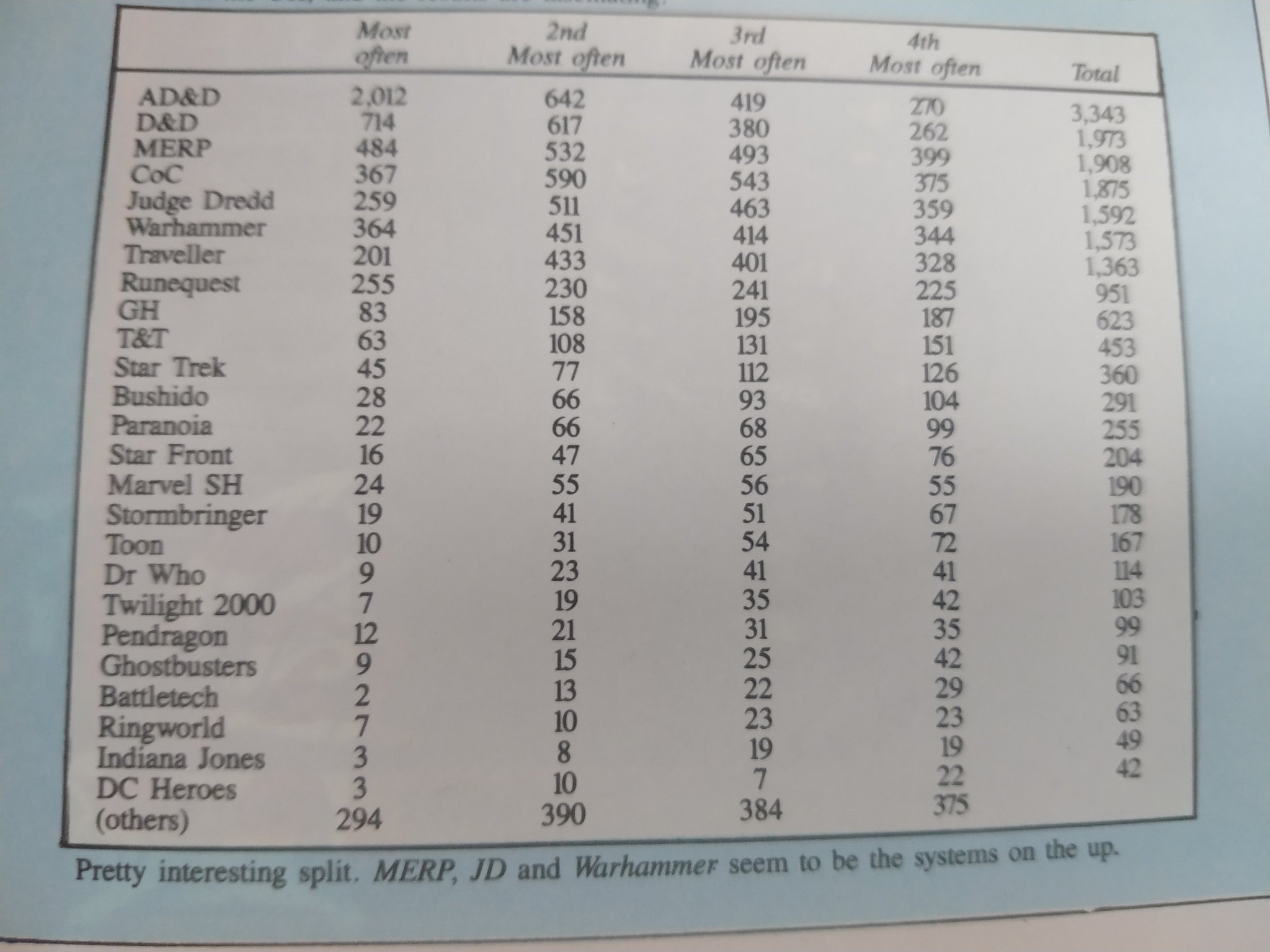 "Fascinating stuff - what RPGs were being played in the UK in 1987 ... T&T higher than you might've thought. Indiana Jones too!"
"I know people say women have always been in gaming, and that's true. But this single stat highlights why for many of us seeing a female gamer in the wild was unheard of until the Masquerade began to change things... Average readership of White Dwarf in 1987 was 16.08... Which means they'd now be 48"
​