WotC is offering a free product which you can claim by signing into D&D Beyond, including Vecna's 5E statistics.
The dossier includes the stat block plus a half page or so of lore. Vecna's stat block is a CR 26 undead wizard, prior to the fallen paladin (and former bodyguard to the lich) Kas's betrayal. That means he still has his hand and eye, although he is a time traveller and can appear in different worlds and eras.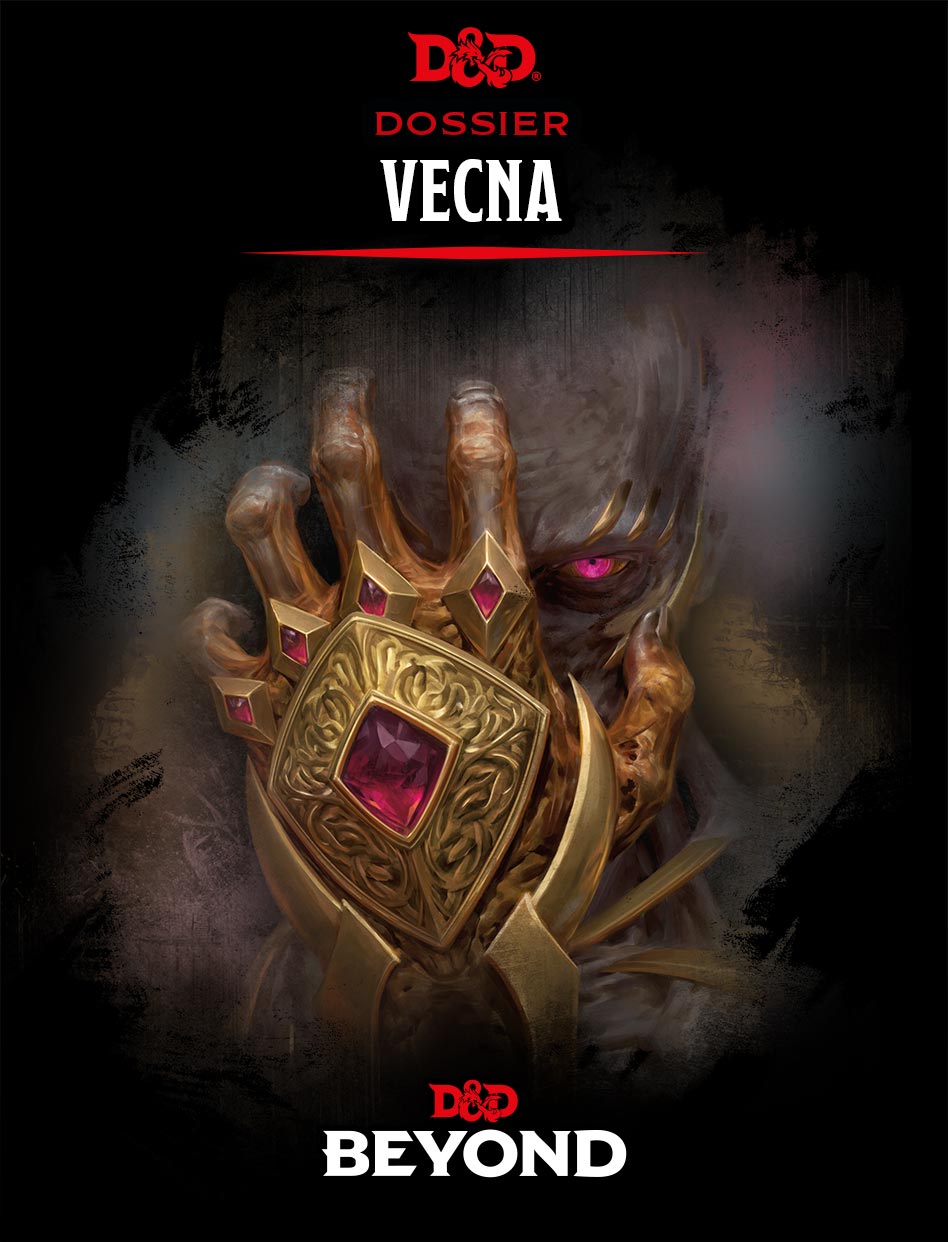 The archlich Vecna is one of the most iconic villains of Dungeons & Dragons lore. And now you can bear witness to his necromantic magic with the
Vecna Dossier
! Available at no cost with your D&D Beyond account, this thrilling supplement details the legacy and statistics of the Undying King himself!
This claim unlocks the contents of this promotional supplement for use with D&D Beyond, including the supplement in digital format in the game compendium and in the searchable listings, character builder, encounters, and digital sheet.
Last edited: