Gritty
Starfinder-
compatible horror sci-fi setting
Grimmerspace
, which features writing by
Sean "Sam Gangee" Astin
, has launched on Kickstarter. It's a setting where advanced scientific civilisations encounter magic for the first time, and it doesn't go well.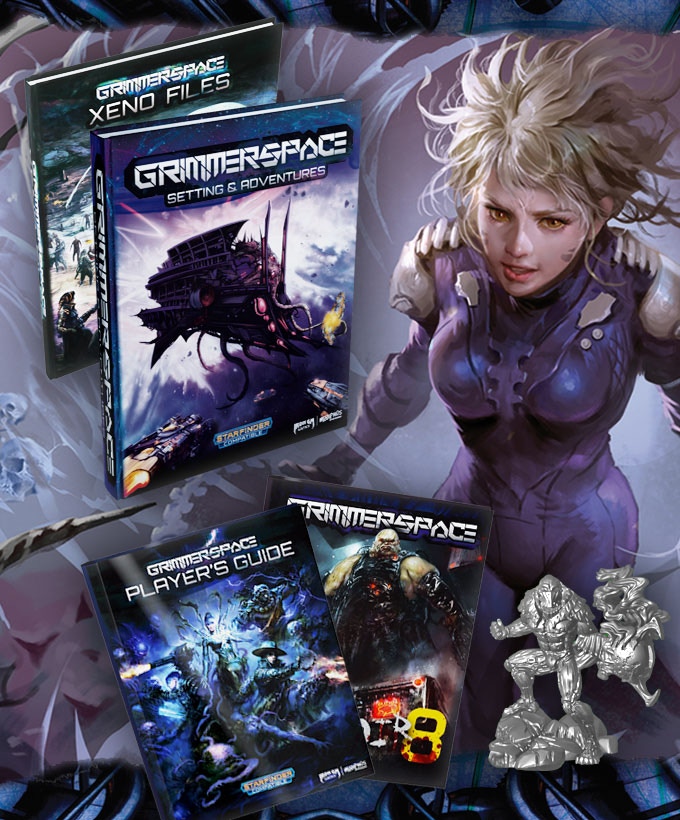 ​
If you enjoyed
The Styes
, an adventure in WotC's latest adventure book for D&D,
Ghosts of Saltmarsh
, you'll be interested to know that
Richard Pett
, it's original author, wrote a free
Grimmerspace
adventure called
Abattoir 8
which you can download now. Also involved are
Rone Barton
and
Razor Coast's
Lou Agresta
.
Check
out the Kickstarter here
. For $30 you get the PDFs, and for $40 you get the core game in print. Higher pledge levels even include the
Starfinder Beginner Box
from Paizo.