There's a
bunch of stuff coming
for Cubicle 7's
WH40K Wrath & Glory
. Here's a quick look!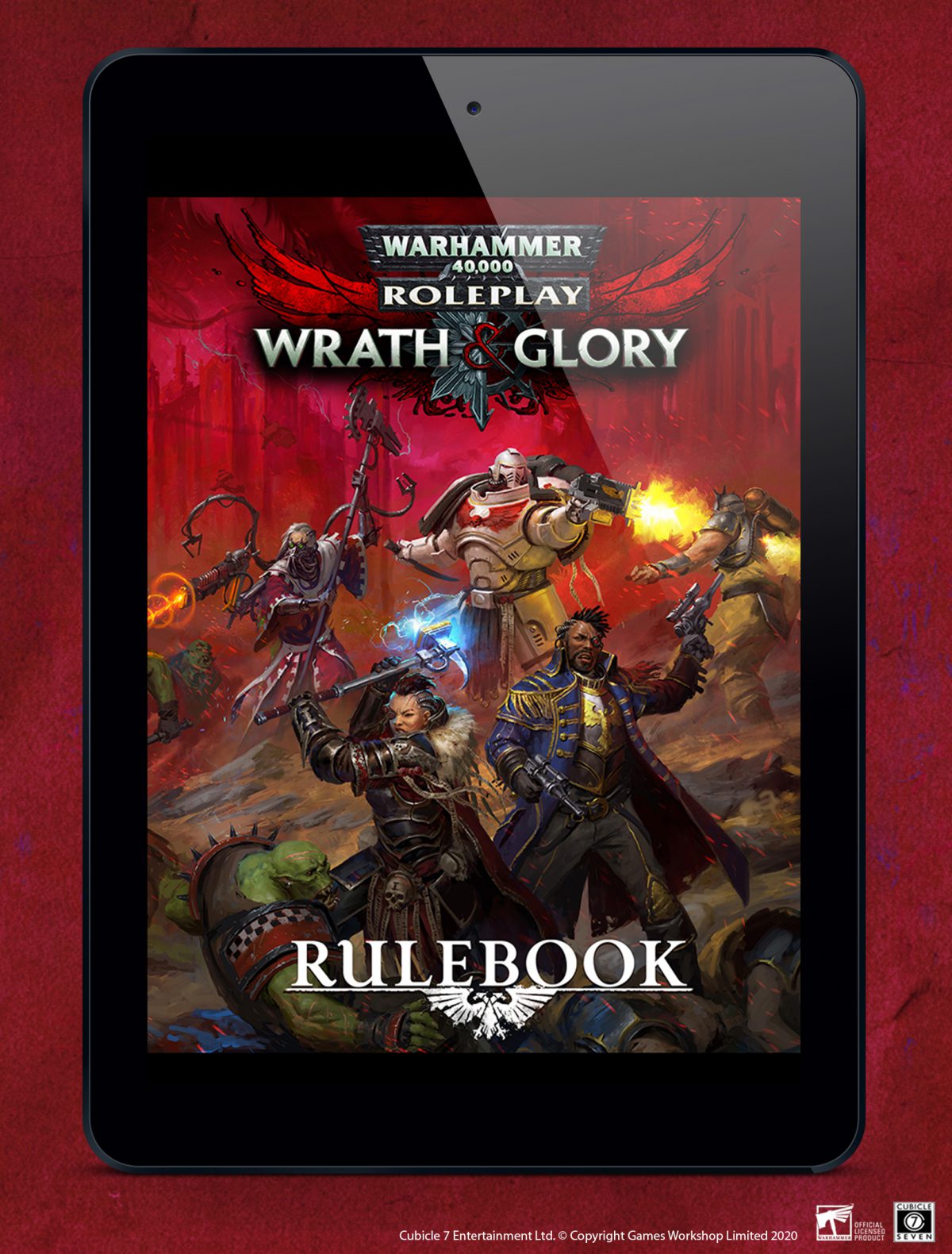 Forsaken System Player's Guide - new character options, archetypes, species, and more.
Scions of the Fane - a 5-part adventure path chasing the cult of the Unshackled Fane.
Litanies of the Lost - five new adventures; the title is not yet confirmed.
Church of Steel - rules for technology, vehicles, and more.
Imperial Cities - six books detailing locations in the Gilead System.
Gamemaster's Screen - I figure you can guess what this is.