The main contenders seem to be Planescape, Dark Sun, and Dragonlance, with the Forgotten Realms, Greyhawk and Spelljammer being darkhorses, and everything else varying shades of unlikely.
But this is all speculation, so you decide which ones you want to talk about.
To elaborate the question of the thread title a bit more, how do you hope WotC produces these classic settings? Presentation, format, and--at the heart of it--the setting itself.
Some thoughts...
Planescape:
Detailed treatment of Sigil and the Outlands. Re-envision the Factions, but keep them in place. Touch on the planes, but go into detail in later supplements and/or adventures. De-emphasize the 90s-esque vibe, but keep it cosmic and otherworldly, Sigil as the "universal city."
I'd also like to see them incorporate elements of 4E, particularly the Astral Sea, and spelljammers as an alternate means of conveyance.
Also, a treatment on "variant cosmologies," playing with the idea that the true nature and structure of the cosmos and planes is inherently unknown, but with different cosmologies that yield different results.
Dark Sun:
This is one setting that I hope they take a different approach than the past. Keep Dark Sun, Dark Sun, but I want to see more of the world, not just a third (or fourth) rehash of the Tyr region. I want to see the entire planet, or at least large portions of it. Sure, keep large swathes unknown and inhospitable, but I want to see WotC's version of this map: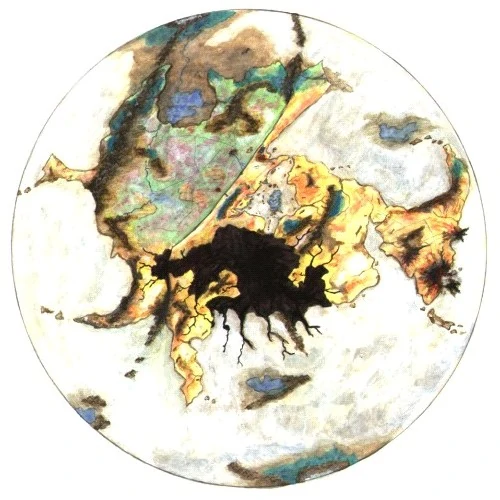 Furthermore, go for exotic: don't try to force all the core 5E races and classes into the setting, but emphasize other ones, unique to the setting.
Oh yeah, solid, epic rules for becoming dragons and avangions.
Dragonlance:
I grew up on the Chronicles and Legends, so for me those stories
are
Dragonlance. I didn't read much after, and from what I've gathered, it sort of went all "X-Menish" post Claremont: complexity upon complexity, with an overall diminishing effect. That said, do we need another rehash? Anyhow, I'd take one of two approaches:
1. Classic Dragonlance - War of the Lance, but revisioned and updated. Bring more depth and detail to Ansalon, and touch upon Taladas and even other continents, but keep the details for possible later expansions.
2. Advanced timeline - with all the books in the past, the stuff of legend. A new Krynn, with Taladas playing a more central. And Irda!