Kickstarter COO Sean Leow talks with a reporter from The Beat about Kickstarter's controversial blockchain strategy, which is alarming many creators, including game creators.
The reporter asks some pretty technical questions about the efficiency and reversibility concerns around blockchain. And the COO attempts to answer! For instance:
THE BEAT: Could you give a little bit more details on that? Right now, blockchain is remarkably slow – it can take up to four hours to complete a single transaction on the Etherium network (which powers NFTs). Meanwhile, we have open-source systems like OAuth authentication, which is used between countless services. We have systems like Swagger that make it easy to build on APIs that transfer data between systems. Given that, if the goal is interoperability and data transfer, why not use something that already exists and is extensively used? Or, to put it another way, what is the killer feature of blockchain that could not be achieved through existing technology?

LEOW: I'll admit that I'm not the technical expert on this. And there's a lot to explore here. But we think that, based on some of the more technical investigations into this that the data can be structured and moved more efficiently on blockchain.
Kickstarter COO Sean Leow talks about why they are looking at moving to the blockchain, and addresses creator backlash.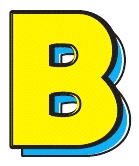 www.comicsbeat.com