Kate Welch left Wizards of the Coast
a few days ago
, on August 16th. Soon after, she
talked a little about it in a live-stream
.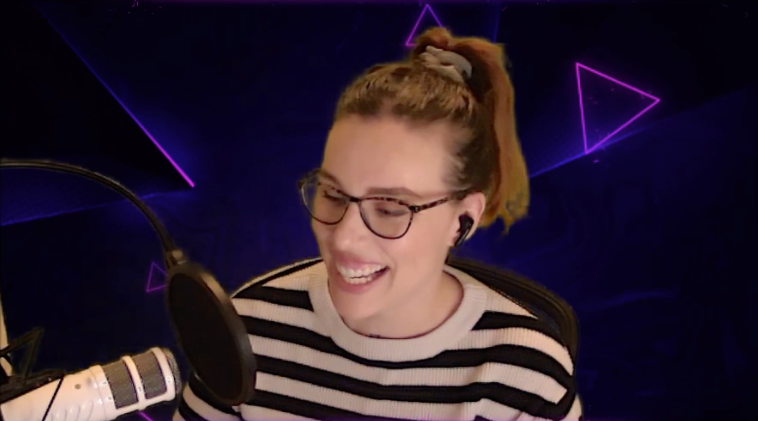 She started work at WotC as a game designer back in February 2018, and has contributed to various products since then, such as
Ghosts of Saltmarsh
and
Descent into Avernus
, as well as being a participant in WotC's livestreams. In December 2019, her job changed to that of 'senior user experience designer'.
"I mentioned yesterday that I have some big news that I wouldn't be able to share until today.

The big news that I have to share with you today is that I ... this is difficult, but ... I quit my job at Wizards of the Coast. I no longer work at Wizards. Today was my last day. I haven't said it out loud yet so it's pretty major. I know... it's a big change. It's been scary, I have been there for almost three years, not that long, you know, as far as jobs go, and for a while there I really was having a good time. It's just not... it wasn't the right fit for me any more.

So, yeah, I don't really know what's next. I got no big plans. It's a big deal, big deal .... and I wanted to talk to you all about it because you're, as I've mentioned before, a source of great joy for me. One of the things that has been tough reckoning with this is that I've defined myself by Dungeons & Dragons for so long and I really wanted to be a part of continuing to make D&D successful and to grow it, to have some focus especially on new user experience, I think that the new user experience for Dungeons & Dragons is piss poor, and I've said that while employed and also after quitting.

But I've always wanted to be a part of getting D&D into the hands of more people and helping them understand what a life-changing game it is, and I hope I still get the chance to do that. But as of today I'm unemployed, and I also wanted to be upfront about it because I have this great fear that because Dungeons & Dragons has been part of my identity, professionally for the last three years almost, I was worried that a lot of you'll would not want to follow me any more because I'm not at Wizards, and there's definitely some glamourous aspects to being at Wizards."
She went on to talk about the future, and her hopes that she'll still be be able to work with WotC.
"I'm excited about continuing to play D&D, and hopefully Wizards will still want me to appear on their shows and stuff, we'll see, I have no idea. But one thing that I'm really excited about is that now I can play other TTRPGs. There's a policy that when you're a Wizards employee you can't stream other tabletop games. So there was a Call of Cthulhu game that we did with the C-team but we had to get very special permission for it, they were like OK but this is only a one time thing. I get it, you know, it's endorsing the competition or whatever, but I'm super excited to be able to have more freedom about the kinds of stuff that I'm getting involved with."