Well, that was fun
Staff member
As reported by one of our designers, a link to the official A5E.tools site was flagged by a bot for "piracy".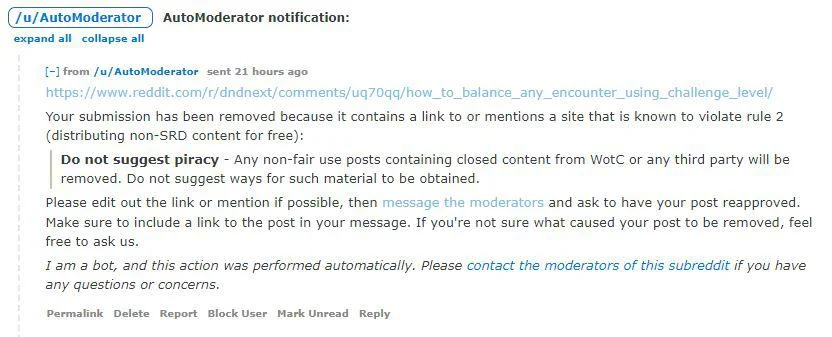 "Distributing non-SRD content for free" is an odd prohibition; every site on the internet distributes non-SRD content for free. That very subreddit is full of content that isn't in the SRD. Our content, of course, is not in WotC's SRD because it's our content. It is, however, in
our
SRD.
Since it was just a bot, the designer in question did follow up with the subreddit's moderation team, but unfortunately they doubled down and refused to unblock it.

It is clear, as the moderator stated, that they are not familiar with the Open Game License; or furthermore that those tables are our work (more specifically the work of the excellent designer Paul Hughes) and not the work of WotC.
They finished up the statement -- "I'm not familiar with how it interacts with copyright but it's really not relevant".