Paizo released the next in their previews of the new Pathfinder 2nd Edition ancestries to appear in the Lost Omens Character Guide: Lizardfolk.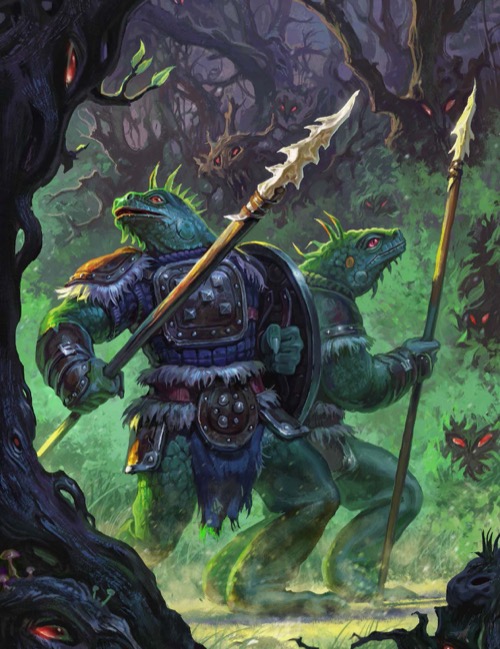 ​
Lizardfolk are Medium sized with 8 HP and a speed of 25 ft with ability boosts to Strength, Wisdom, and one free boost but with an ability flaw to Intelligence. Their sharpened claws give them a bonus to unarmed attacks, and they can hold their breath underwater for an extended period of time. And just like the previous previews, we've also got a look at one of the ancestry feats.

​
The Pathfinder 2e Lost Omens Character Guide will be available on October 29, 2019, with a retail price of $34.99
.
Last edited by a moderator: