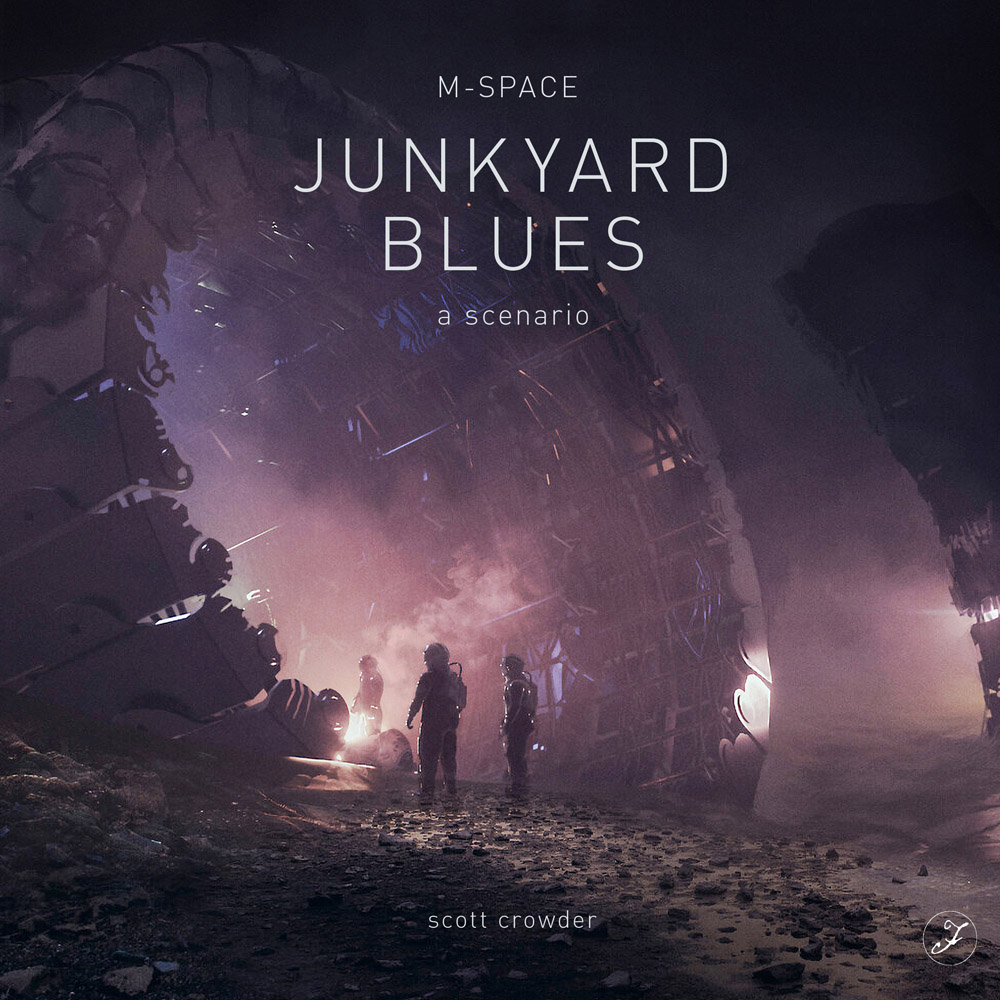 Stranded in a Starship Graveyard
Junkyard Blues
is a sandbox scenario for M-SPACE, set on a hostile world comprised of starship wrecks and strange artefacts.
Players take on the roles of stranded spacers and must venture across a vast starship graveyard to locate fuel, encountering strange aliens and desperate humans along the way.
Five factions are locked in deadly competition over basic resources – air, water and food. But cooperation might be the wisest choice.
Only a select few will be able to leave. Who stays and who goes?
The 15% launch discount continues until Wednesday.
Junkyard Blues
PDF
$7.95
$6.76
Print
$14.00
$11.90
M-SPACE is a d100 sci-fi RPG based on Mythras.