In an event which is being referred to as #PanzerCut, one of the
Candlekeep Mysteries
authors has gone public with complaints about how their adventure was edited.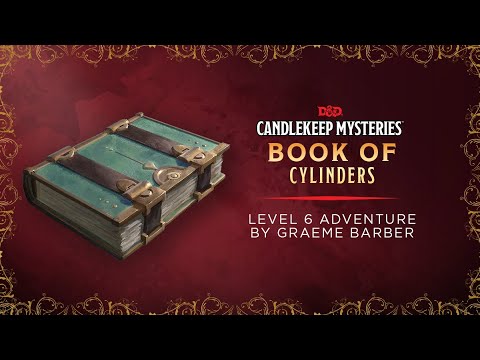 Book of Cylinders
is one of the adventures in the book. It was written by Graeme Barber (who goes by the usernames PanzerLion and PoCGamer on social media).
Barber was caught by surprise when he found out what the final adventure looked like. The adventure was reduced by about a third, and his playable race -- the Grippli -- was cut. Additionally, WotC inserted some terminology that he considered to be colonialist, which is one of the things they were ostensibly trying to avoid by recruiting a diverse team of authors for the book.
His complaints also reference the lack of communication during the editing process, and how he did public interviews unknowingly talking about elements of an adventure which no longer existed.
"I wrote for [Candlekeep Mysteries], the recent [D&D] release. Things went sideways. The key issues were that the bulk of the lore and a lot of the cultural information that made my adventure "mine" were stripped out. And this was done without any interaction with me, leaving me holding the bag as I misled the public on the contents and aspects of my adventure. Yes, it was work-for-hire freelance writing, but the whole purpose was to bring in fresh voices and new perspectives.

So, when I read my adventure, this happened. This was effectively the shock phase of it all.

Then I moved onto processing what had happened. ~1300 words cut, and without the cut lore, the gravity of the adventure, and its connections to things are gravely watered down. Also "primitive" was inserted.

Then the aftermath of it all. The adventure that came out was a watered down version of what went in, that didn't reflect me anymore as a writer or creator. Which flew in the face of the spirit of the project as had been explained to me.

So then I wrote. Things don't change unless people know what's up and can engage with things in a prepared way. So I broke down the process of writing for Wizards I'd experienced, and developed some rules that can be used to avoid what happened to me."
He recounts his experiences in two blog posts:
The author later added "Wizards owns all the material sent in, and does not publish unedited adventures on the DM Guild, so there will be no "PanzerCut". I have respectfully requested that my name be removed from future printings. "